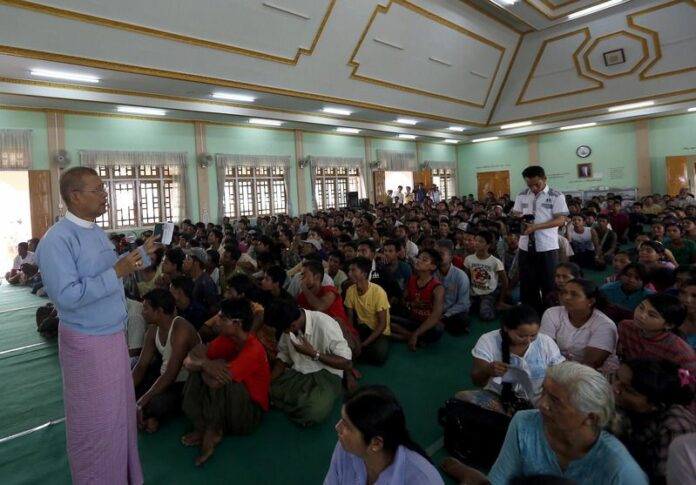 YANGON (DPA) — Myanmar's minister of religious affairs has been fired and charged with the misuse of around 10,000 dollars, a government official said Friday.
The departure of Religious Affairs Minister Hsan Sint coincides with the arrest of five Buddhist monks last week after a well-known monastery was raided in a late-night operation in Yangon.
"He is now under investigation for misuse of a fund of around 10,000,000 kyat (10,225 dollars)," said a government official from the president's office who asked not to be named.
Some local media reports said Hsan Sint was sacked because opposed the monastery raid.
Officials from the Ministry of Religious Affairs, accompanied by around 300 riot police, seized the monastery in Yangon on June 10.
Its ownership is disputed between the government-appointed high-ranking Buddhist monk association, the State Sangha Maha Nayaka Committee, and the popular abbot Pyinya Wuntha.
Five senior monks were defrocked and sent to Yangon's Insein prison by the authorities on June 13. They will be charged with trespassing, police said last week.
The government also announced on state media that the chief minister of Rakhine state has retired but gave no explanation.
Rakhine state has seen a series of sectarian clashes between Buddhists and Muslims since June 2012 that has brought international criticism.