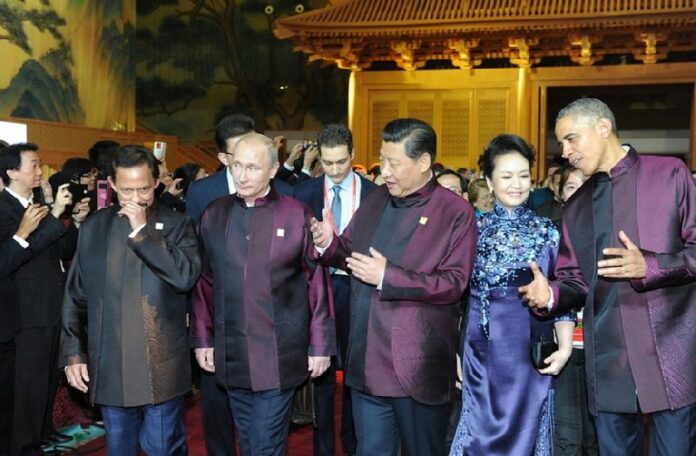 By Joanna Chiu
BEIJING (DPA) — Leaders from the Asia-Pacific region and beyond arrived Tuesday for the main day of talks at the Asia-Pacific Economic Cooperation (APEC) summit outside Beijing, following a number of short encounters between leaders of countries with strained ties.
South Korean President Park Geun Hye and Japanese Prime Minister Shinzo Abe met for the first time in eight months at a welcome dinner on Monday evening, Yonhap News Agency reported.
Abe and Park were sat next to each other at the dinner, the report said.
Territorial disagreements and disputes over their wartime history – in particular the issue of Korean sex slaves during World War II – have complicated ties between the two nations.
Abe also met Chinese President Xi Jinping for their first bilateral talks as leaders on Monday, amid similar tensions over disputed territory.
US President Barack Obama and his Russian counterpart Vladimir Putin, whose countries are embroiled in a row over the crisis in Ukraine, have also met fleetingly on the sidelines of the summit.
The two leaders "exchanged a few words," according to Putin's spokesman Dmitry Peskov.
Tuesday's talks take place on the banks of Yanqi lake north of Beijing, with meeting halls housed in a huge and futuristic metallic sphere.
Formed 25 years ago, APEC seeks to promote sustainable growth and economic integration, and reduce trade barriers across the Asia-Pacific region.