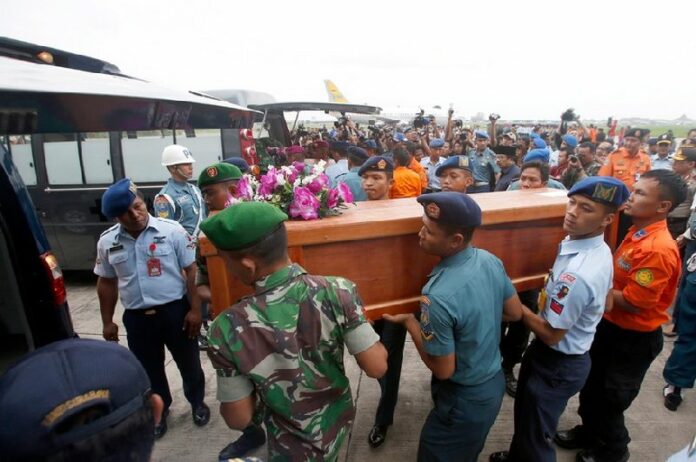 By Ismira Lutfia Tisnadibrata
JAKARTA (DPA) – The search for victims of the AirAsia plane crash in waters off Indonesia widened Thursday, local media reported, as more bodies from around the crash site in the Java Sea were taken ashore.
Amid improved weather conditions, the search area was expanded into four sectors after it was previously concentrated only on two sectors, Republika Online news website reported.
"[The length is] 150 nautical miles and it is 90 nautical miles wide," Tatang Zaenudin, the National Search and Rescue Agency's operations chief, was quoted as saying.
AirAsia Indonesia flight QZ8501 crashed Sunday with 162 passengers and crew on board, halfway through a two-hour flight between Surabaya, Indonesia's second-largest city, and Singapore.
Two more bodies pulled from around the crash site were taken ashore, Tempo.co news website reported Thursday.
They were transported to the nearby town of Pangkalan Bun by navy helicopter, Tatang was reported as saying.
Two other bodies had already been flown to Surabaya and are being identified by forensic doctors, he said.
As of late Wednesday, seven bodies had been found in total.
A vigil was held in Surabaya earlier for the victims of the crash.