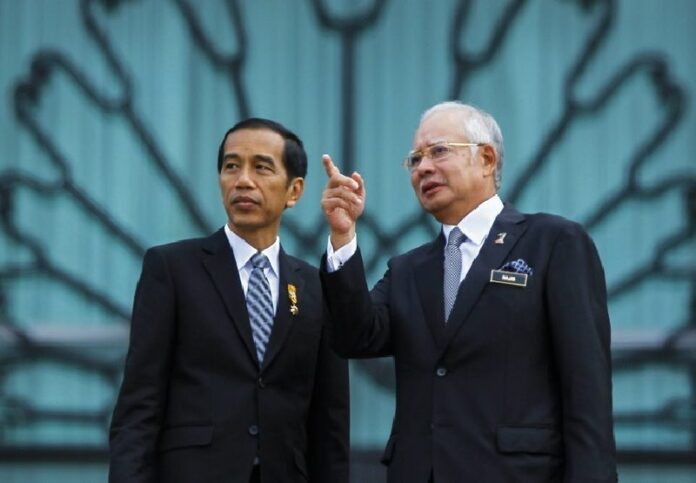 KUALA LUMPUR (DPA) — The leaders of Indonesia and Malaysia said they would address their maritime disputes and the issue of illegal workers during talks in Kuala Lumpur on Friday.
Visiting Indonesian President Joko Widodo and Malaysian Prime Minister Najib Razak agreed to appoint special envoys to help resolve lingering maritime border disputes.
Indonesia and Malaysia have conflicting maritime claims in the Straits of Malacca, Sulawesi Sea and South China Sea.
The two leaders said that fishermen stopped in disputed waters would be driven away without taking legal action, but fishermen who trespassed into national waters could expect to face legal action by the respective government.
Najib and Joko also agreed to address the issue of hundreds of thousands of Indonesian domestic workers in Malaysia, amid persistent reports of abuse and unhealthy working conditions.
"There are some 105,000 Indonesian maids coming through illegal channels while only 4,000 entered through the official channel," Joko said. "The matter needs to be addressed."
Joko arrived in Kuala Lumpur on Thursday for a three-day visit.