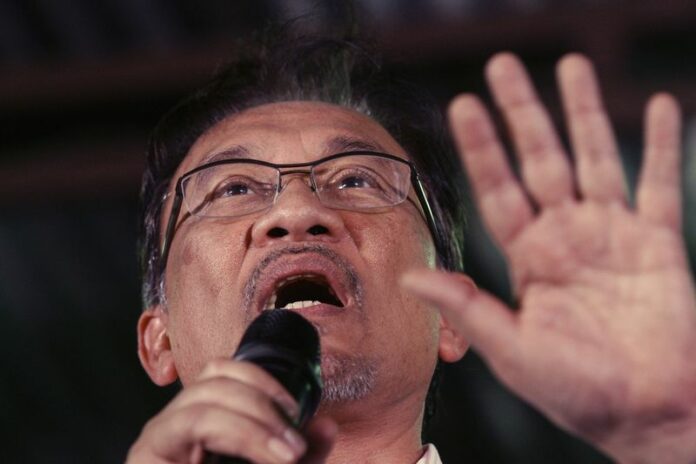 KUALA LUMPUR (DPA) — A Malaysian political cartoonist was arrested after criticizing the conviction for sodomy of opposition leader Anwar Ibrahim on Twitter, police and a rights group said Wednesday.
"These lackeys in black are proud in sentencing," Zulkiflee Anwar Haque, popularly known as Zunar, allegedly posted. "There must have been attractive rewards given by their political masters," he wrote, according to Zainuddin Ahmad, the city's police criminal investigation chief.
The post was not available on his Twitter feed early Wednesday.
Anwar saw his conviction confirmed Tuesday for sodomizing a male aide in 2008, along with a five-year prison sentence, when the country's highest court rejected his last possible appeal.
Zunar, 52, was arrested late Tuesday in front of his house in the district of Pantai Dalam in Kuala Lumpur, Zainuddin said.
He was being investigated under the 1948 Sedition Act, police said. The colonial-era law prohibits stirring up hatred of the government or tensions between the country's ethnic and religious groups.
Phil Robertson, a deputy director of the New York-based Human Rights Watch, slammed Zunar's arrest as an attempt to silence peaceful dissent.
The arrest and charges "would be laughable except the police inspector-general and the Malaysian 'Twitter police' apparently don't have a sense of humour," he said in a statement.
Two members of Anwar's political opposition were also to be investigated for criticizing the decision of the Federal Court, according to an order by Police Inspector General Khalid Abu Bakar.
Anwar supporters were to hold nightly vigils starting Wednesday outside the Sungai Buloh prison in the outskirt of Kuala Lumpur, where the 67-year-old opposition leader is to serve his jail term.