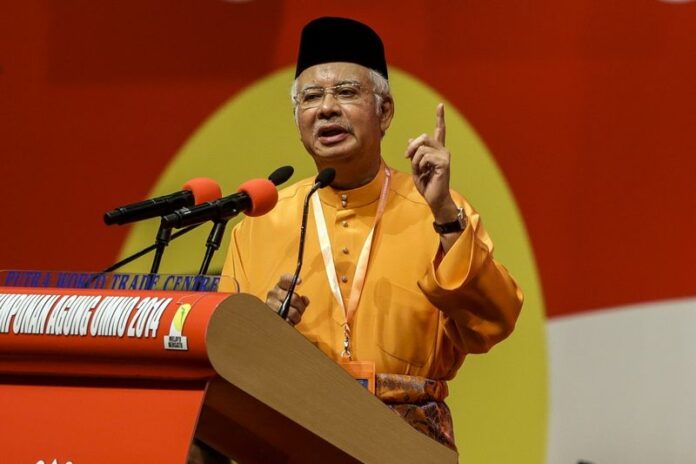 KUALA LUMPUR (DPA) – Malaysia's parliament on Tuesday passed a tough anti-terrorism law that will allow police to detain suspects without trial for up to two years, state media reported.
The Prevention of Terrorism Bill was passed before dawn after 12 hours of intense debate and amid objections from opposition legislators who expressed fears the new law would be used against critics and opponents of the government, Bernama news agency reported.
Seventy-nine legislators voted in favour of the bill without amendments, while 60 disagreed, Bernama added.
Home Minister Ahmad Zahid Hamidi said the new law should be seen in light of the government's efforts to address the growing domestic threat of extremism linked to groups such as the Islamic State.
During the final hour of debate, Ahmad Zahid gave parliament details about a group of 17 Malaysians arrested over the weekend who were suspected of planning attacks in Kuala Lumpur.
The group was planning to attack police and army camps, and to kidnap several high-profile individuals, he was quoted as telling the parliament.
Among the 17 detained were two soldiers, two students, one security guard and two electricians, as well as two who returned from Syria.
Phil Robertson, a deputy director of the New York-based Human Rights Watch, described the passage of the anti-terrorism law as "a giant step backwards for human rights in Malaysia."
"By stripping accused persons of the right to trial in a court, access to legal counsel, and other legal protections if they are accused under the very broad provisions of this law, the government is continuing its slide into rights-abusing rule," he said in a statement.
At least 63 Malaysian citizens are estimated to have gone to Syria and Iraq to fight alongside Islamic State militants and dozens more have been charged in court since last year for attempting to join the militants.