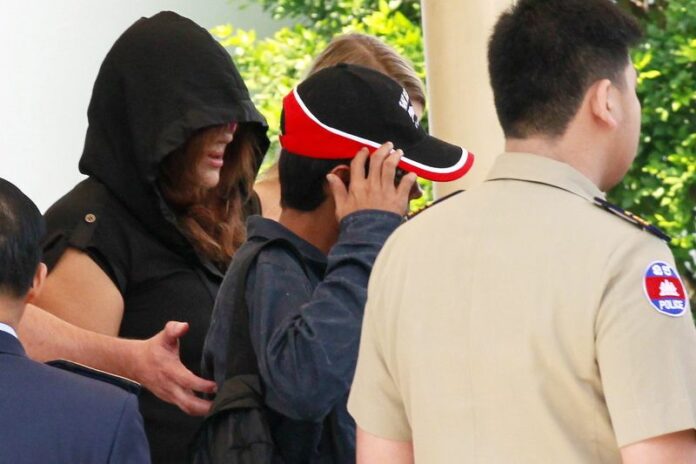 PHNOM PENH (DPA) — The first group of refugees to be resettled in Cambodia under a controversial refugee deal with Australia arrived in the capital Phnom Penh early Thursday.
The four, three Iranians and one man from the ethnic Rohingya group in Myanmar, arrived at Phomm Penh airport on a flight from Kuala Lumpur.
They had been previously been held on the Pacific island of Nauru, where Australia has one of its offshore detention centres housing some 1,200 refugees.
The refugees and accompanying officials left the airport in two white vans.
Under a deal signed in September 2014, Cambodia was to receive 40 million Australian dollars (31 million US dollars) in aid from Australia in exchange for resettling refugees on a voluntary basis. Canberra would also pay transportation costs.
"A number of [refugees] found to be in genuine need of protection will now have the opportunity and support to re-establish their lives free from persecution" in Cambodia, the two countries said at the time.
The transfer was facilitated by the International Organization for Migration, which will also help them with settling into normal lives in Cambodia, although little detailed information has been released about the refugees' future living conditions.
The deal has been widely criticized by human rights groups, and UN agencies such as the children's fund UNICEF, who say it violates treaties including the Convention on the Rights of the Child.
Others accuse Australia of passing the burden of resettling refugees on to a poorer country less well-equipped to host them.
Australian leaders have defended the resettlement policy, which is part of its aim to stop the arrival of illegal boat migrants on Australian shores.
Almost no boats, which used to mainly come from Indonesia, have reached Australia since Prime Minister Tony Abbott toughened the policy on boat migrants after winning elections in September 2013.
(Reporting by Kyaw Lynn)