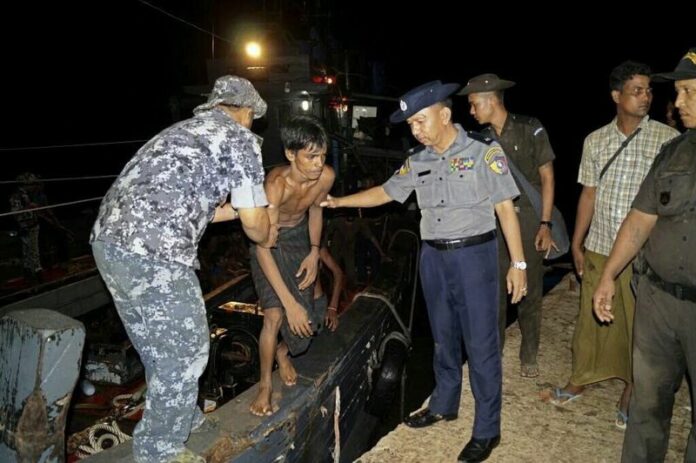 YANGON (DPA) — A Myanmar court has sentenced 20 crew members of a suspected trafficking ship to five years each for entering its territory illegally late last month, state media reported Thursday.
The convicts, including a Thai captain, are still to face charges of human trafficking.
The ship was carrying 208 people, mostly migrants from neighbouring Bangladesh but also eight from Myanmar's western Rakhine state, when it was detained by the navy off the Rakhine coast on May 21.
Another ship carrying 727 migrants was found on May 28 off Myanmar coast in Ayeyawady delta region and brought to Rakhine state.
Of those, 187 were found to be Bangladeshis and repatriated.