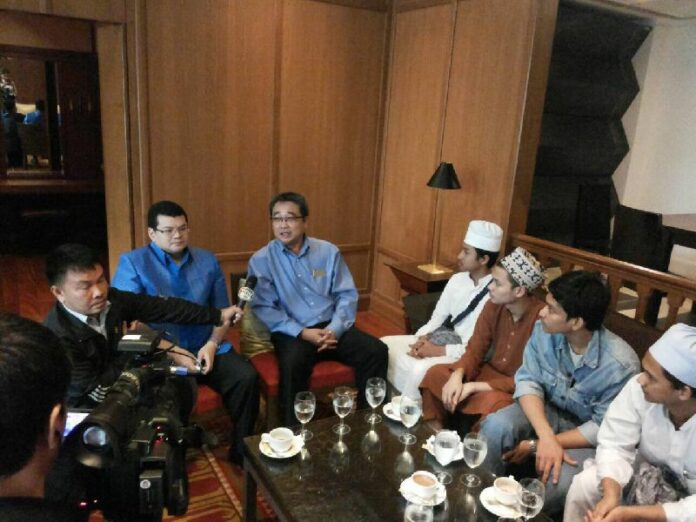 BANGKOK — The five Thai students arrested for trying to smuggle a firearm and some ammunition onto an airplane in Pakistan have returned to Thailand, according to officials.
The students were arrested at Allama Iqbal International Airport in Lahore two weeks ago, shortly before they boarded a Thai Airways flight bound for Bangkok on 8 June. The five men had attempted to carry a handgun, its magazine, and some ammunition onboard the aircraft, Pakistani authorities told Thailand.
According to Sek Wannamethee, a spokesperson for Thailand's Ministry of Foreign Affairs, the five students were released from custody and sent back to Thailand on an 11:40 pm flight last night. The five students arrived in Thailand this morning, he said.
"The students are in good health and good spirits," Sek told reporters today. "After they arrived in Thailand, we sent each of the students to their hometown."
The students are from the provinces of Pattani, Krabi, Songkhla, Trang, and Chachoengsao, and had been studying at Islamic schools in Pakistan for the past two years.
Sek said the five still face legal prosecution under Pakistani laws.
"The Royal Thai Embassy in Islamabad will coordinate with [Pakistani] authorities about the legal cases and prosecution until the cases are over," he said. "We will consider the sensitivity of internal laws of Pakistan."
Thai officials have not commented on any possible motives for why the students attempted to smuggle the firearm onboard.
Earlier this week, the former head of Bangkok Metropolitian Police was detained at Narita Airport in Tokyo for carrying a loaded revolver in his suitcase. He is still in Japanese custody.