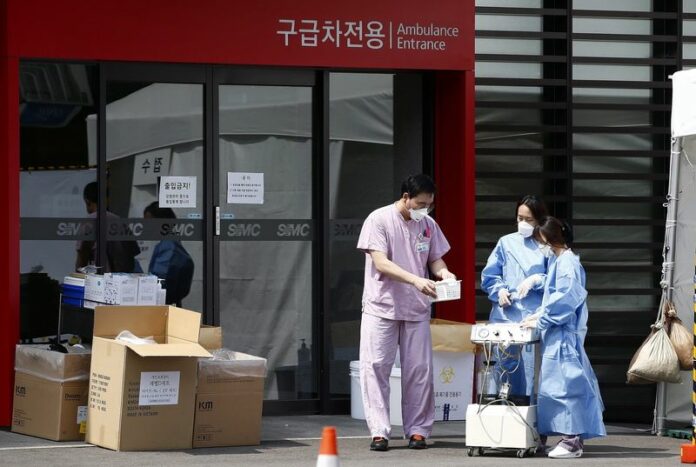 SEOUL (DPA) — Another two people have died of Middle East Respiratory Syndrome (MERS) in South Korea, authorities said Thursday.
The death toll now stands at 29 in South Korea, the Yonhap News agency reported, citing the Ministry of Health and Welfare.
A total of 180 people have been diagnosed with MERS: 77 are in hospital, 74 have been discharged and the rest have died.
The fatality rate is now 16 per cent among MERS cases in the country.
More than 2,600 people are in isolation after coming into contact with MERS patients.
MERS belongs to the same family of viruses as Severe Acute Respiratory syndrome (SARS), which killed hundreds in Asia in 2003.
The strain of virus that causes MERS was first identified in Saudi Arabia in 2012, according to the World Health Organization.