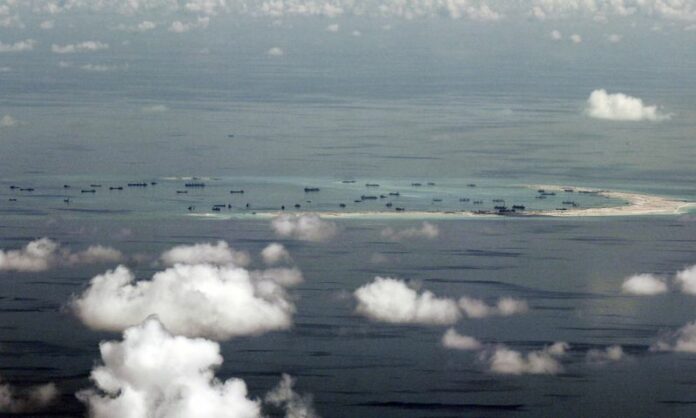 HANOI — Vietnam accused China of another violation of its maritime territory today, protesting the construction of two lighthouses on the disputed Spratly Islands between Vietnam and the Philippines.
China's projects on the Cuateron and South Johnson reefs have complicated diplomatic efforts to resolve the disputes, Viet Nam News reported, quoting Foreign Ministry spokesman Le Hai Binh.
"Vietnam resolutely rejects and strongly protests China's actions," Binh said.
"Once again, we affirm that Vietnam has full legal and historical evidence for its indisputable sovereignty over the Truong Sa and Hoang Sa archipelagos," he added, using the Vietnamese terms for the Spratlys and Paracel Islands.
China's land reclamation operations in the Spratlys – where a number of artificial islands have been constructed Beijing now claims as sovereign territory – has also been protested by the Philippines and other Southeast Asian countries.
The United States, Japan and other nations have raised concern over freedom of navigation in busy international shipping lanes that run through the area.
Story: DPA