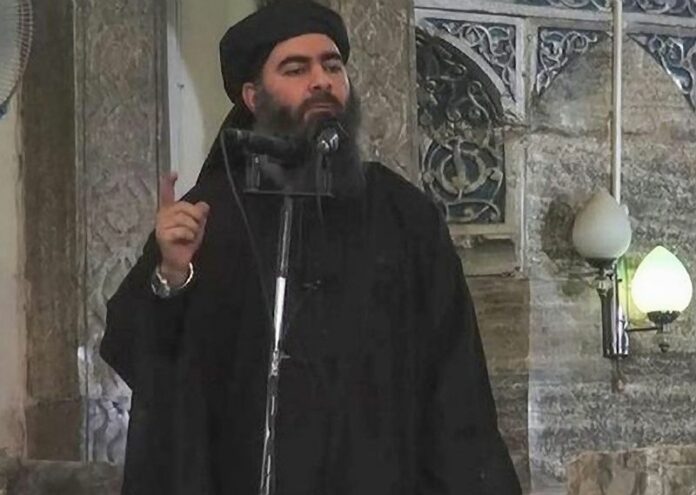 KUALA LUMPUR, Malaysia — A 20-year-old foreign student who allegedly hacked into U.S. servers and passed information to Islamic State militants has been arrested in Malaysia, police said Friday.
The suspect, who is awaiting extradition to the United States, was arrested last month on the outskirts of Kuala Lumpur, police chief Inspector General Khalid Abu Bakar said in a statement.
The suspect allegedly hacked into several U.S. computer servers to gather information about American security forces and passed it on to a ranking Islamic State leader in Syria, Khalid said.
The suspect is a native of Kosovo who came to Malaysia in August 2014 to study computer science and forensic computing, another police source said.
The U.S. Federal Bureau of Investigation tipped off Malaysian authorities about the suspect's illicit activities, according to the police source, who asked not to be named because he is not authorized to speak to the media about the case.
A U.S. Justice Department statement identified the suspect as Ardit Ferizi.
Malaysian police arrested the suspect based on a provisional U.S. arrest warrant, the statement said.
The suspect was charged with providing material support to Islamic State and computer hacking related to the theft and distribution of U.S. military and federal employee personal information, it said.
If convicted the defendant could face up to 35 years in prison, the statement added.
"Ferizi, also known by his hacking moniker 'Th3Dir3ctorY,' is believed to be the leader of a Kosovar internet hacking group called Kosova Hacker's Security (KHS)," the statement said.
Ferizi allegedly hacked into the computer system of a company located in the United States and stole "personal identifiable information" of thousands of individuals.
He then provided that information to Islamic State to be used against those employees, the statement said.
U.S. Assistant Attorney General for National Security John Carlin described the case as "a first of its kind."
"With these charges, we seek to hold Ferizi accountable for his theft of this information and his role in [Islamic State's] targeting of U.S. government employees," he said.
"This arrest demonstrates our resolve to confront and disrupt [Islamic State's] efforts to target Americans, in whatever form and wherever they occur," he added.
Story: DPA