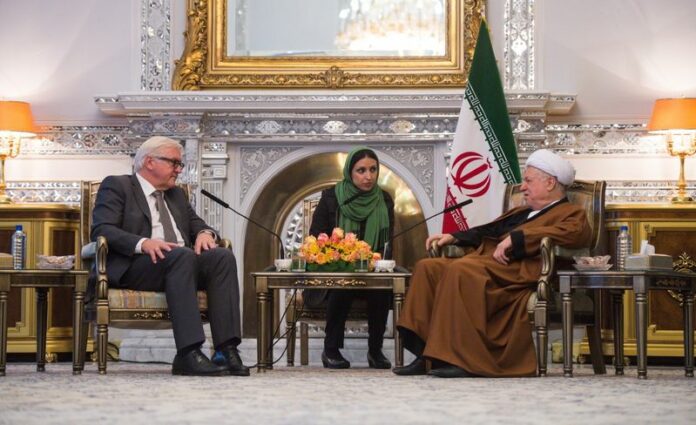 BRUSSELS/VIENNA — The historic nuclear deal reached three months ago between the international community and Iran began a new phase Sunday as all sides implemented policies under which Tehran must scale back its enrichment capacities and dismantle infrastructure in return for an easing of sanctions.
Sunday was "adoption day," the day that participants began making necessary arrangements and preparations for the implementation of their commitments under the Joint Comprehensive Plan of Action.
"Today marks an important milestone toward preventing Iran from obtaining a nuclear weapon and ensuring its nuclear program is exclusively peaceful going forward," U.S. President Barack Obama said in a statement.
Obama on Sunday sent a memorandum to the relevant U.S. authorities about the steps required by Iran before sanctions can be lifted.
Obama said that, in addition, he had directed the heads of all relevant U.S. departments to begin preparations to implement the U.S. commitments in the plan. This includes "providing relief from nuclear-related sanctions as detailed in the text of the plan once the International Atomic Energy Agency has verified that Iran has completed all of its nuclear steps."
The European Union also took the required legal steps to suspend economic and financial sanctions on Tehran and restrictive measures targeting individuals and entities.
The EU on Sunday adopted the legislative framework for lifting all of its nuclear-related economic and financial sanctions, the European Union's foreign policy chief Federica Mogherini, said in a statement.
"We have respected the timetable set out in the JCPOA, which demonstrates our collective will to stick to its provisions," Mogherini said.
Iran signed the accord in July with the United States, Britain, France, Germany, Russia and China, aimed at easing years of tension over suspicions that Tehran's nuclear program was geared towards producing a bomb – an allegation Iran denies.
Under the deal, however, these decisions will only take effect once the International Atomic Energy Agency – or IAEA – confirms that Iran has carried out a series of steps to dismantle its nuclear enrichment program – a moment referred to as Implementation Day.
"My own assessment is that implementation can be expected to take place [at the] end of the year [or] beginning of next year, but of course only once the IAEA has given the green light," a senior Western diplomat said Friday on condition of anonymity.
The deal specifies, among other things, that Iran will drastically reduce its stock of low-enriched uranium from 12 tons to 300 kilogrammes by exporting this material to Russia.
Tehran must also rebuild its Arak research reactor so that it does not produce plutonium as a waste product – a project with which China is heavily involved.
The IAEA is tasked with overseeing the deal, and can carry out inspections at short intervals. Once lifted, the sanctions can be reimposed at short notice if Tehran is found to be in violation of the agreement.
Any disputes are to be resolved by a so-called Joint Commission of representatives from the six Western powers and Iran. This panel is to have its first meeting on Monday, bringing together political directors from the seven countries.
British Foreign Secretary Philip Hammond said: "This is a landmark day for an historic deal, marking the culmination of a decade of talks between the UK, our partners, and Iran."
It will ensure that a nuclear weapon remains beyond Iran's reach, creating a safer region while opening opportunities for Iran to re-engage with the international community.
Senior U.S. administration officials said that Washington doubts that Iran can fulfil all its nuclear requirements by year's end, and that what is important is that "it's done right, not that it's done quickly."
Story: DPA