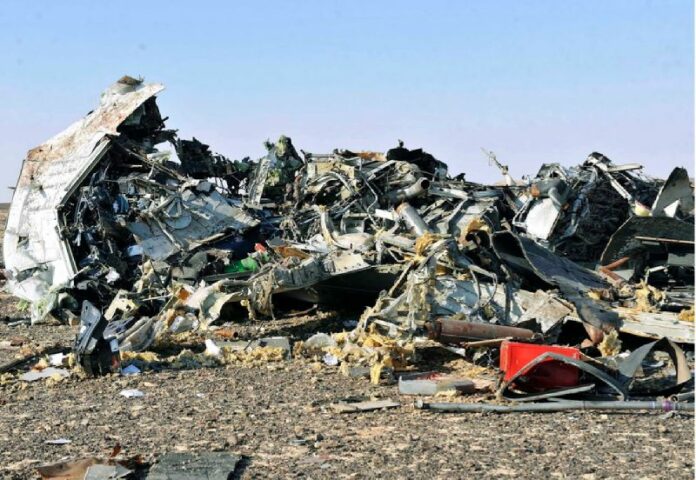 CAIRO — Russian officials and experts flew to Egypt's Sinai on Sunday, a day after a Russian passenger airliner crashed in the largely desert peninsula killing all 224 people on board.
Russian Transport Minister Maxim Sokolov and Emergencies Minister Vladimir Puchkov along with a team of investigators boarded a plane from a military airport in eastern Cairo to the site of the crash, sources at Cairo airport said.
A Russian rescue team boarded another plane heading to Sinai to join the search for bodies of the victims, they added.
Some 163 bodies have been transported to a major mortuary and several hospitals in Cairo, the government said on Sunday.
A massive search operation is underway for the remaining victims at the crash site in a remote desert interior of Sinai, the government added.
Egyptian authorities said the tragedy was probably caused by a technical fault, ruling out the possibility that it was a result of a terrorist act in the turbulent peninsula.
In recent months, the Egyptian army has stepped up a campaign against militant insurgents in Sinai, which borders the Palestinian Gaza Strip and Israel.
A Sinai affiliate of the Islamic State extremist militia claimed to have downed the Airbus A321, which crashed shortly after departing from the Sinai resort town of Sharm al-Sheikh heading to the Russian city of St Petersburg.
But experts expressed doubts as to the claim, saying that shoulder-launched surface-to-air missile systems, which the group apparently used to shoot down an Egyptian military helicopter last year, could not have reached the Russian plane's reported cruising height of 31,000 feet prior to its plunge.
The Dubai-based carrier, Emirates, said on Sunday it was suspending its flights over Sinai, becoming the world's third airlines to take the move.
An Emirates official told dpa that the halt was temporary until the cause of the Russian airliner is determined.
On Saturday, Lufthansa of Germany and Air France announced redirecting their flights to avoid the airspace over Sinai for safety reasons.
TV footage of the ill-fated Russian plane showed a badly damaged tail still carrying the logo of the Metrojet carrier, and wreckage scattered over the crash site.