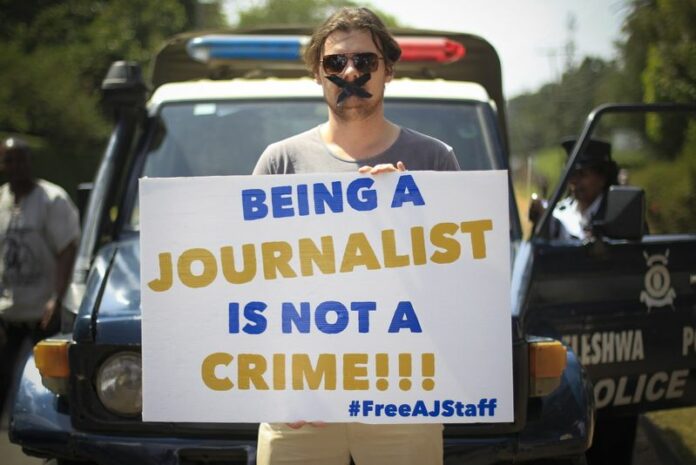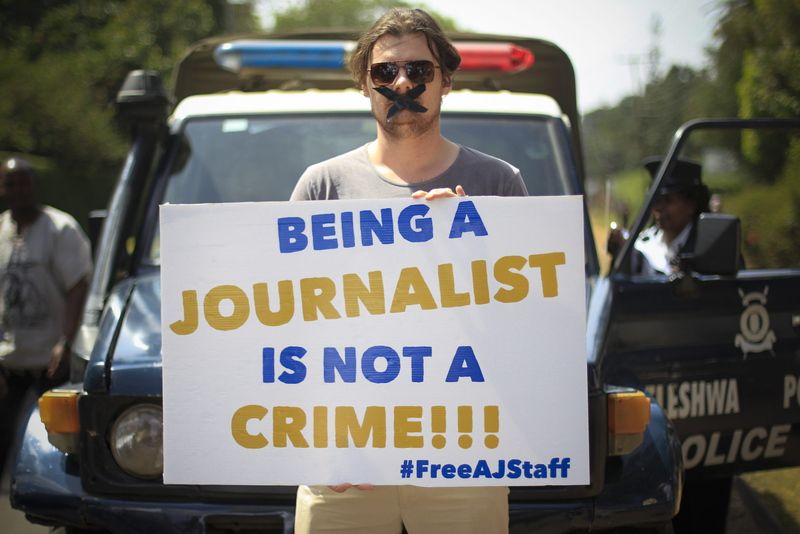 CAIRO, Egypt — An Egyptian journalist who founded one of the country's most respected human rights organizations was taken into custody Sunday and sent to military prosecutors, the editor of the news site he works for said.
Hossam Bahgat was questioned for hours by military intelligence officials before being referred to prosecutors, Mada Masr's chief editor, Lina Atallah, wrote on Twitter.
Atallah said she spoke with Bahgat by phone and he said the initial charges against him appear to be publishing false information that harms national security.
He remained in custody, awaiting questioning by prosecutors, she said.
The human rights group Amnesty International condemned Bahgat's detention.
"The arrest of a prominent advocate of freedom of expression in Egypt today is a clear signal of the Egyptian authorities' resolve to continue with their ferocious onslaught against independent journalism and civil society," the Britain-based rights watchdog said.
"He is being detained and questioned by the military prosecutor for peacefully exercising his right to freedom of expression and must be immediately and unconditionally released," said Philip Luther, the director of Amnesty's Middle East and North Africa Program.
Bahgat set up the pioneering Egyptian Initiative for Personal Rights in 2002. He headed it until he resigned in 2013 to turn his attention to journalism.
In October, he published an article on Mada Masr investigating a hushed-up military trial in which 26 army officers were reportedly jailed over an alleged Muslim Brotherhood plot to overthrow President Abdel-Fattah al-Sissi.
Atallah told DPA this was the first time military intelligence had called in any of the website's journalists.
Under Egyptian law, offenses involving the army are usually investigated by military prosecutors and tried before military courts even if the accused are civilians.
Rights groups have repeatedly condemned the use of military trials, arguing that they are not fully independent and lack the procedural guarantees that defendants enjoy in civilian courts.
According to Human Rights Watch, more than 2,000 civilians were referred to military trials from October last year, when al-Sissi empowered them to try any cases involving attacks on state infrastructure, until June.
Egypt has cracked down on opposition media since al-Sissi, who was then head of the army, ousted Islamist president Mohammed Morsi in 2013 following massive protests against his rule.
Islamist television channels have been shut down, and secular opposition figures are rarely seen on television.
Three journalists with Al Jazeera's English-language channel received pardons from al-Sissi in September after being jailed for allegedly publishing false news and collaborating with Morsi's banned Muslim Brotherhood movement.
According to the New York-based Committee to Protect Journalists, 18 journalists were in jail in Egypt in relation to their work in June this year, the highest number since the group started keeping records in 1990.
Story: DPA / Pol O Gradaigh