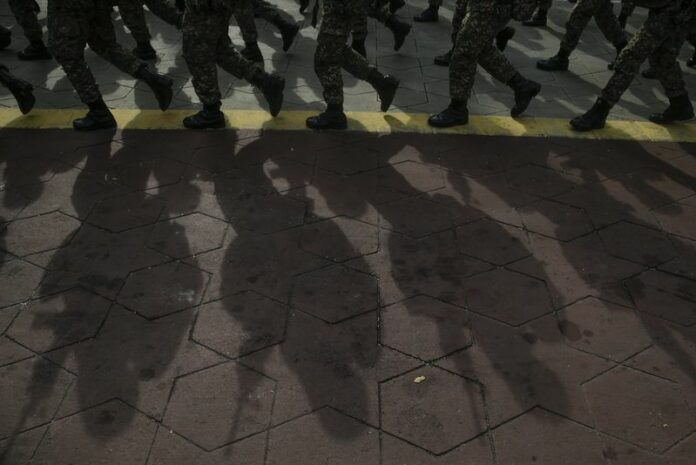 KUALA LUMPUR — A Malaysian army trooper was charged Tuesday in court for possession of a T-shirt with an Islamic State logo, a deputy public prosecutor said.
Mohammad Abu Haliff Shah Abu Bakar, 28, could face up to seven years in jail if found guilty of unlawful possession, according to prosecutor Nuru Qistini Qamarul Abrar.
The suspect did not enter a plea to the charge of possessing materials related to the group that Malaysia considers to be a terrorist organization.
He was arrested Nov. 12 at his home in the state of Perak, about 170 kilometers north of Kuala Lumpur.
Malaysian counter-terrorism police have been pursuing citizens who have shown support for the Islamic State militants.
In late October, another army trooper was charged in court for having the Islamic State logo on his smartphone.
The Home Affairs Ministry said nearly 100 Malaysians have gone to Syria and Iraq to fight with the Islamic State militants.
Story: DPA