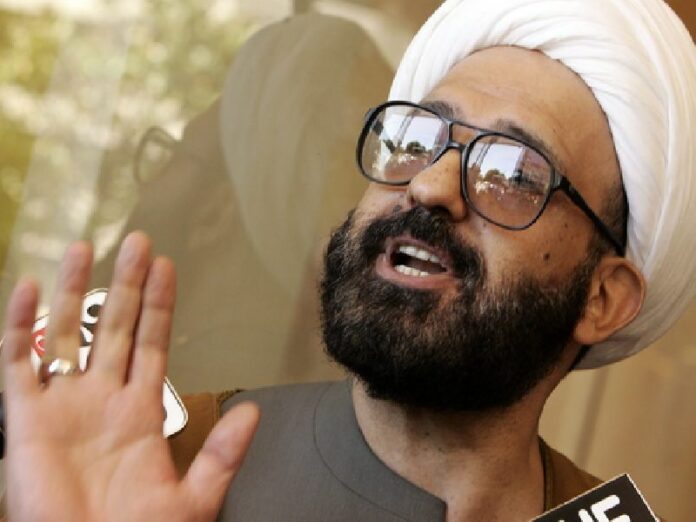 SYDNEY — One year after an Islamic gunman held customers and staff hostage in a deadly Sydney cafe siege, questions remain about why he was not stopped earlier by anti-terrorist agencies.
One year after gunman Man Haron Monis held 18 hostages in Sydney's Lindt Cafe before being killed by police, questions still remain why security forces did not stop him earlier.
Investigations over the past 12 months have revealed many signs that Monis was a danger to the public. Despite warnings to security agencies that he planned an attack, no action was taken.
During the siege, Monis shot and killed cafe manager Tori Johnson. A second hostage, Katrina Dawson, was later found to have been killed by ricochets from police gunfire when they stormed the building.
Central to the debate is the role played by the domestic counter-terrorism agency, the Australian Security Intelligence Organisation or ASIO. It had a connection to Monis going back to 1996, when he arrived in Australia from Iran on a business visa and applied for political asylum.
Despite warnings from Iranian authorities that Monis was wanted by Interpol for a USD$ 200,000 fraud and requesting his extradition, ASIO approved Monis for asylum in 2001.
An ongoing inquest by Coroner Michael Barnes revealed ASIO stayed in contact with Monis for the next 14 years, right up until the day of the siege.
The inquest heard that Monis frequently offered to be a confidential informant in the Muslim community. But Monis, a misfit and loner with erratic behaviour, was never accepted by any Muslim group in Sydney. He changed from being Shiite to Sunni. ASIO told the inquest it declined his offer, regarding him as a nuisance.
Nevertheless, despite living on welfare, Monis made 21 unexplained overseas trips in three and a half years, many of them for less than a week.
He travelled widely throughout Southeast Asia, including five trips to Bangkok in 2006 and twice to London for just a few days. He was able to legally change his name three times and get new passports. A government inquiry revealed no information on how Monis got the money, passports or what he did on those trips.
In spite of his history, he was granted a gun licence. He was convicted of sending hate mail to families of Australian soldiers killed in Afghanistan, but received a light sentence with no jail time.
In 2014, he wrote to Australian Attorney General Senator George Brandis, asking if it was legal to contact the leader of Isis. Normally, that would raise security concerns, but nothing was done.
The inquest also heard that ASIO agents sat quietly in the courtroom every time Monis appeared in court on a string of charges of violent crimes.
He was accused of sexually assaulting dozens of women while claiming to be a spiritual healer. He was arrested for threatening his ex-wife, but released. She was later found dead, stabbed 17 times.
Monis' girlfriend was charged with murder, and he was charged with being an accessory to the crime. Police did not know of ASIO's presence and were shocked when Monis got bail every time.
Monis was free on bail on all these charges of violent crime when he entered the Lindt Cafe in the heart of Sydney at 9:40am on Dec. 15, pulled out guns, announced he was fighting for ISIS, and forced the hostages to hold up black Islamic religious flags to the windows.
Seven hostages managed to escape as the siege went on into the night. After a 17-hour standoff, Monis shot cafe manager Tori Johnson, 34, prompting police to storm the premises in a hail of gunfire. Barrister Katrina Dawson, 38, was killed in the crossfire. Three hostages and a police officer were wounded.
The central question is why ASIO failed to act six days before the siege, when 18 warnings about Monis were phoned in to the national security hotline. The callers alerted the agency to new extremist postings on Monis' Facebook page, pledging allegiance to ISIS. It deemed he was not a security threat and did nothing.

At the inquest, the ASIO insisted that many documents dealing with its connections to Monis, why it declined to act on warnings and how Monis got bail, must remain sealed. The courtroom was closed whenever ASIO agents gave evidence.
Political leaders have said Monis should not have been on the streets. Then-prime minister Tony Abbott demanded to know why the terrorist was not on a watch list.
The inquest will conclude in March, when the coroner will determine whether the spy agency should have predicted Monis' terrorist attack.
But given the secrecy over its role so far, the reasons behind the agency's failure to stop Monis may remain a mystery.
Story: Frank Walker / DPA