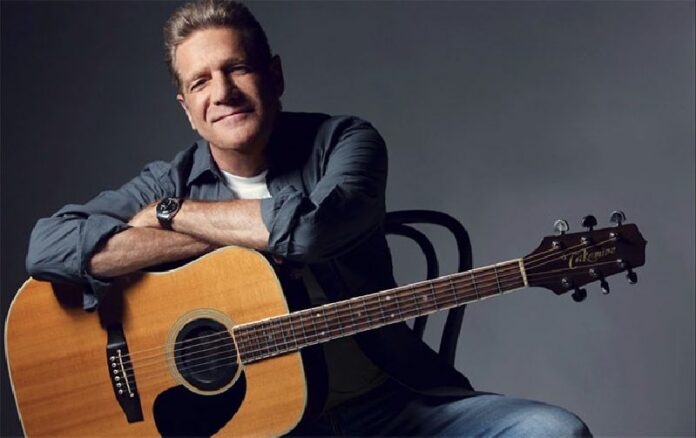 NEW YORK — Glenn Frey, 67, a founding member of the Eagles, one of the most successful American rock bands of all time, died Monday in New York after recent illnesses, the group announced.
"It is with the heaviest of hearts that we announce the passing of our comrade," the band said in a statement on its website.
The band said Frey had "fought a courageous battle for the past several weeks" but died of complications from pneumonia and other ailments.
"Words can neither describe our sorrow, nor our love and respect for all that he has given to us, his family, the music community and millions of fans worldwide," the statement said.

The band cited Frey's poor health in November in withdrawing from the annual Kennedy Centre Honours, a show in Washington recognizing great entertainers. At the time, the Eagles hoped to participate with Frey in the next show in December 2016.
Formed as an opening band for Linda Ronstadt, the Eagles had a long string of hits in the 1970s with their harmonious blend of rock, folk, country and pop influences.
Frey, who played guitar and piano, was the lead singer on some of the band's most memorable classics, including "Take It Easy," "Already Gone," "Lyin' Eyes" and "Heartache Tonight."
In the 1980s, Frey had solo hits including "Smuggler's Blues" and "The Heat Is On."
His last performance was in July in Los Angeles, as the Eagles concluded their two-year "History of the Eagles Tour."
Don Henley, Joe Walsh and Timothy B Schmit are the band's surviving members.
In a statement, Henley said Frey was "like a brother to me." They met in 1970, after Frey had moved from his native Michigan to Los Angeles, and Henley described "shock, disbelief and profound sorrow" at the passing of his bandmate.
"Glenn was the one who started it all. He was the spark plug, the man with the plan. He had an encyclopaedic knowledge of popular music and a work ethic that wouldn't quit. He was funny, bullheaded, mercurial, generous, deeply talented and driven," Henley said.
One of the biggest selling music groups ever, the Eagles were named to the Rock and Roll Hall of Fame in 1998.
The band's statement included the lyrics of a song, It's Your World Now, co-written by Frey: "The time we shared went by so fast, Just like a dream, we knew it couldn't last, But I'd do it all again, If I could, somehow, But I must be leavin' soon, It's your world now."
Story: DPA