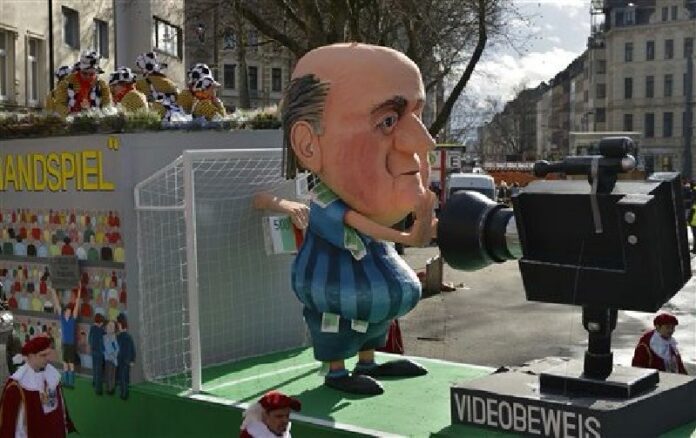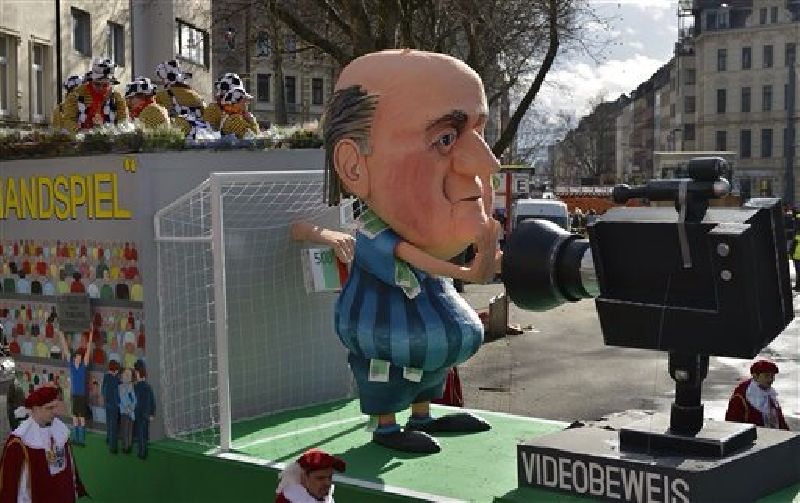 GENEVA ― The Sepp Blatter era at FIFA is set to finally end Friday when soccer's scandal-scarred world body picks a new president after nine months of crisis.
An election meeting designed to give FIFA a fresh start with a new leader could yet be overshadowed by its criminally corrupt past.
Voters return to Zurich this week unsure who is the next target of federal law enforcement agencies in the United States and Switzerland, who have sent FIFA into meltdown with waves of arrests, extraditions and guilty pleas.
Swiss prosecutors could decide this week is best to meet key witnesses in their widening case. Many soccer officials are making possibly their last working trip to Switzerland until May 2019, when the next scheduled FIFA election should be held in Zurich.
At the last election in May, Blatter won a fifth presidential term two days after FIFA's favored five-star hotel in Zurich and its own headquarters were raided. The pressure of criminal investigations soon forced Blatter from his beloved FIFA in his 41st year on the payroll.
Now, leaders of FIFA's 209 member federations visit the tiny Swiss city again to elect a successor for the now-banned 79-year-old who has been president since 1998. The winner will be just the fourth elected FIFA chief in more than 50 years.
Two front-runners have emerged in a five-candidate contest: Asia's soccer leader, Sheikh Salman of Bahrain, and Gianni Infantino, the Swiss general secretary of European governing body UEFA.
The other candidates are: Former FIFA vice president Prince Ali of Jordan, who lost to Blatter in May; former FIFA official Jerome Champagne of France; and South African businessman Tokyo Sexwale, once an inmate of Robben Island prison with Nelson Mandela.
Infantino acknowledged that police could hit FIFA for the fourth time in nine months.
"They know what is best for their work to be done in the most efficient way," Infantino told The Associated Press in a recent interview. "If I'm elected president of FIFA, what they can count on (is) not 100 but 200 percent with me to clean and to put anyone in jail who has done anything bad for football."
The three previous strikes ― arresting seven men, including two FIFA vice presidents, on May 27; interrogating Blatter and former protege Michel Platini on Sept. 25; arresting two more FIFA vice presidents on Dec. 3 ― were on days that FIFA's discredited executive committee met. It meets again Wednesday.
Sheikh Salman suggests government agencies have tried to influence FIFA politics. That view is shared by Blatter and Russian President Vladimir Putin, who claimed the U.S. wants the 2018 World Cup taken from his country.
"Choosing the time and place during an election or an (executive committee) meeting," Sheikh Salman told the AP this month of previous police raids, "I think this raises a lot of doubts on why, and leave people a bit suspicious on the intentions."
The Bahraini royal was "absolutely" sure FIFA did enough since May to deserve being left in peace this week.
FIFA also hopes so, and aims to persuade the U.S. Department of Justice that it is a victim of systemic corruption and should not be indicted.

The Vote
So, on Friday, the 209 members can also vote through wide-ranging reforms to restructure FIFA. These would dilute the president's authority, empower FIFA's staff and increase oversight by independent experts.
If FIFA was indicted, it would join 41 soccer and marketing officials, plus marketing agencies, who have been charged or pleaded guilty so far in the sprawling U.S. case. Blatter, who cannot be extradited from Switzerland, is a confirmed target.
American investigators have focused on bribery in North and South America valued at USD$200 million for awarding commercial rights for continental competitions. They also alleged cash-for-votes paid through a FIFA account linked to 2010 World Cup host South Africa.
Swiss prosecutors began by searching for money laundering in the 2018-2022 World Cup bid contests won by Russia and Qatar. Liaising with American counterparts, they went far beyond that brief to target all FIFA business.
Last September, a Swiss criminal case was opened against Blatter for mismanagement of FIFA money. It led FIFA's ethics committee to ban both Blatter and Platini for eight years. Verdicts in their appeals are expected Monday.
Even if barred from the election hall, Blatter has been an election factor taking calls from voters seeking advice, he told a French radio station this week.
"Vote with your conscience. Vote for who you find good," said Blatter, who has criticized Infantino in interviews. They were born in neighboring villages in the Valais region.
Infantino's campaign has tempted voters with more: Expanding the World Cup from 32 to 40 teams to increase FIFA's USD$5 billion tournament income; bigger annual grants to national and continental bodies; new money for small regional groups.
Salman's manifesto is closer to Blatter's thinking though he promises a hands-off leadership style.
Still, there is genuine warmth between the favorites.
"I get along very well with him," Sheikh Salman said of Infantino. "He's a great guy."
Infantino has not directly criticized the sheikh, who led Bahrain's soccer federation during Arab Spring protests in 2011.
Prince Ali did attack, saying Sheikh Salman cannot gain respect because he failed to protect Bahrain national team players who were detained for attending pro-democracy events. They later alleged torture by security forces.
In a potentially tight race, one theory has Prince Ali's voters holding the balance of power.
A plausible scenario sees Sheikh Salman and Infantino with significant support in the first-round ballot, yet short of up to 140 votes needed for outright victory, and maybe fewer than the 105-plus tally which could persuade rivals to concede ahead of a second vote.
A late campaigning opportunity was in Manhattan on Sunday, at the draw for Copa America Centenario. That 16-nation tournament is central to bribery allegations in the DoJ indictment.
By Wednesday, the election show is in downtown Zurich where FIFA will also open its USD$200 million museum this week.
Perhaps police and Blatter will join them.
Story: Graham Dunbar / Associated Press
Related Stories:
Ex-Top Cop Appoints Top Cop to Run Premier League
To reach us about this article or another matter, please contact us by e-mail at: [email protected].