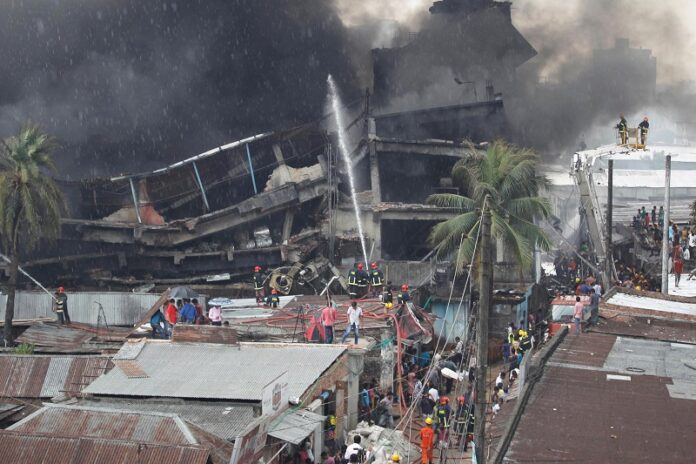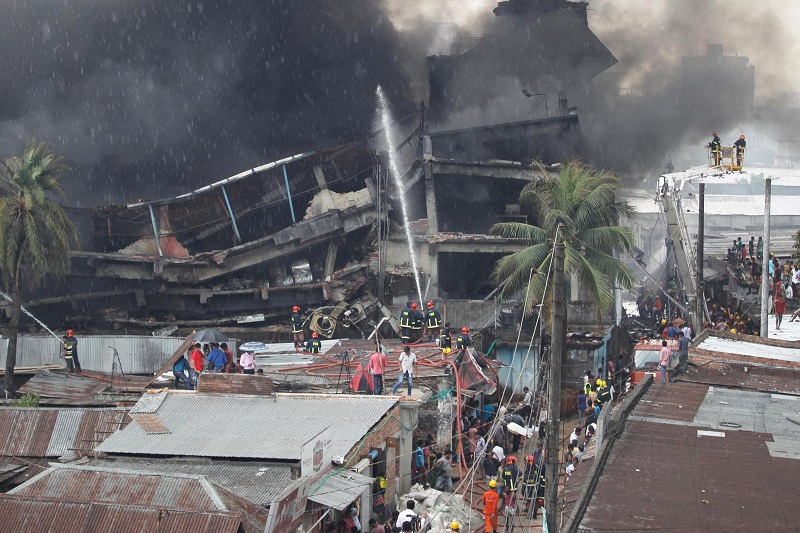 NEW DELHI, India — A boiler exploded and triggered a fire at a packaging factory near Bangladesh's capital, leaving at least 12 people dead and 16 others injured on Saturday, officials said.
Several bodies were recovered from the five-story Tampaco Foils Ltd. factory in the Tongi industrial area outside Dhaka, fire official Mohammed Rafiquzzaman said. A doctor on duty at the Tongi Hospital said nine bodies were in the mortuary as officials waited for family members to identify them.
Nineteen people were brought to the state-run Dhaka Medical College Hospital, where three of them succumbed to burn injuries, said police official Mohammed Bacchu Mia.
Local TV stations said about 50 people were injured, indicating that the death toll could be higher.
Factory safety is a major concern in Bangladesh, which has thousands of garment and packaging factories that supply products to global clothing chains like America's Wal-Mart and Sweden's H&M.
In 2012, a devastating fire at a garment factory killed 112 workers. A year later, a multi-storied commercial complex housing five garment factories and offices collapsed, killing 1,135 people, mostly garment workers near Dhaka.
Rafiquzzman said the upper three floors of the factory were damaged because of the huge impact of the explosion and subsequent fire.
The accident took place as Bangladesh was preparing for a weeklong holiday for the Islamic festival of Eid al-Adha that falls on Tuesday. Most of the factory workers, who are from rural Bangladesh, usually go on leave to celebrate the festival with families.
The major accidents prompted Bangladesh's government, global brands and the United Nations to work together for improving safety standards in the South Asian country's factories.
Several major retailers, including some from North America and Europe, say Bangladesh's factories have improved their safety conditions significantly over the last few years following the 2013 Rana Plaza building collapse, the country's worst industrial disaster.