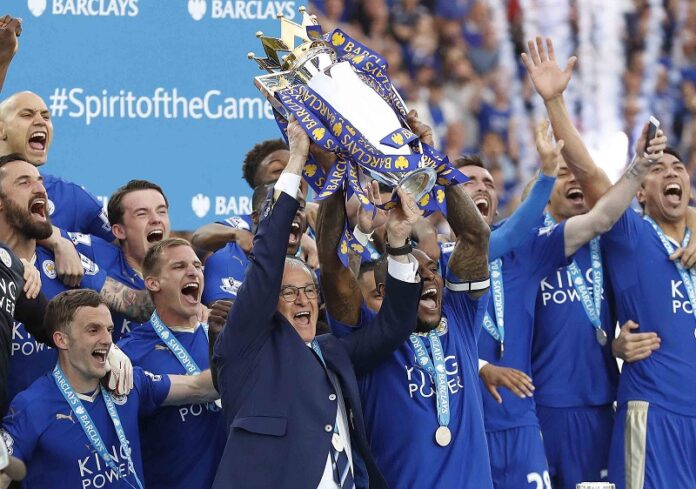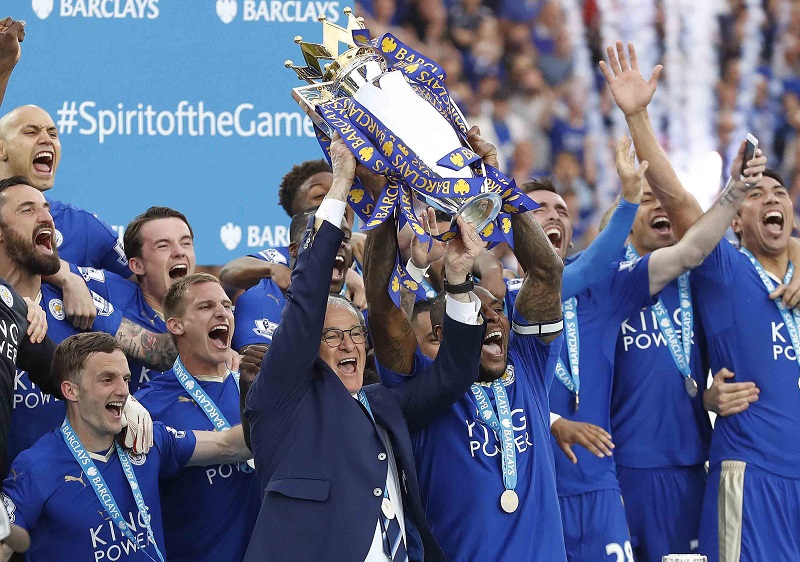 LEICESTER, England — The closest Leicester got to a European trip in recent years was crossing the Welsh border to play Swansea in the Premier League.
Now, as the unlikely English champions, they'll be visiting Belgium, Portugal and Denmark – and if all goes well, even more countries – for matches in their first-ever campaign in the Champions League.
Leicester is one of two newcomers in Europe's elite club competition this season, along with Rostov following its second-place finish in the Russian league.
Both teams were fighting relegation in their respective domestic leagues just two seasons ago, yet now they are mixing it with the cream of the continent.
In its 132-year history, Leicester has only had four seasons of European competition – the last coming in 2000 in the now-defunct UEFA Cup after winning the English League Cup. That was Leicester's last piece of major silverware before shocking the sporting world by winning the Premier League last season.
The intervening 16-year period was a bumpy ride for the central English club, which bobbed up and down between England's top two divisions – and even spent a season in the third tier in 2008-09 – and also drifted close to financial ruin before being taken over by a Thai consortium in 2010.
The team, known as the Foxes, returned to the Premier League in 2014 and two years later they are the champions, completing the ultimate fairy tale journey.
There's been something of a championship-winning hangover at Leicester, though, and the Champions League campaign, which starts at Club Brugge on Wednesday, will offer some respite after a sobering start to the Premier League title defense.
Having lost just three league games last season, Claudio Ranieri's team has lost two of its opening four matches this season and the manner of the defeats will be a concern.
An opening-day 2-1 loss at promoted Hull and Saturday's 4-1 loss at Liverpool highlighted how much the team is missing N'Golo Kante, the France midfielder sold to Chelsea in the offseason. Often it felt like Kante covered the ground of two players last season, offering excellent protection to a defense containing journeymen and even cast-offs.
With Kante gone, Leicester's solidity has disappeared and the side looks open. Liverpool could easily have scored more than four goals at Anfield.
"We have to clear our minds," Ranieri said, "and understand that in football we have to be strong, determined, aggressive and reactive."
It's not all doom and gloom for Leicester, however.
The club ended up being one of English football's biggest spenders in the summer transfer window, breaking its transfer record twice to sign strikers Ahmed Musa, then Islam Slimani. The squad is now much deeper and stronger, while Ranieri managed to limit the major outgoings to just Kante, meaning key players Jamie Vardy and Riyad Mahrez are still on board.
In a sense, the pressure is off Leicester this season and it should just enjoy the Champions League campaign, especially considering its benign draw that will see the team also play FC Copenhagen and FC Porto. A couple of wins at its King Power stadium fortress and a place in the knockout stage could beckon.
"Once again, I say we are underdogs," said Ranieri, who is embarking on a sixth Champions League campaign with a sixth different club.
And that's just how they like it in Leicester.
Story: Steve Douglas