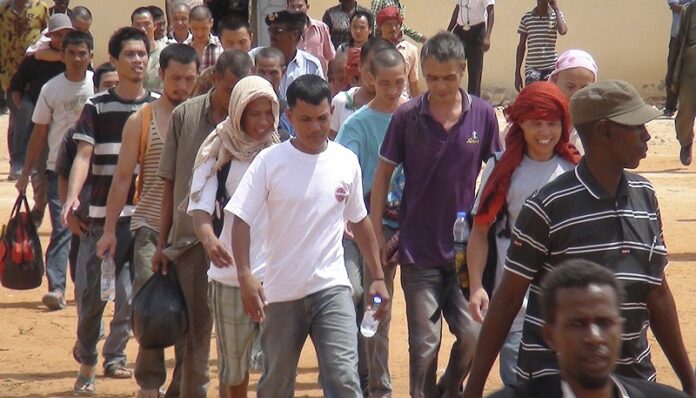 HANOI, Vietnam — Three Vietnamese sailors who were held hostage by Somali pirates for more than four years have returned home.
They were among 26 Asian sailors whose Taiwan-owned fishing vessel was seized in March 2012. They were released on Sunday.
The sailors appeared in good health when they emerged from a flight from Nairobi, Kenya, to Noi Bai Airport in Hanoi on Tuesday and were greeted by relatives before having their health checked at a hospital.
Phan Xuan Linh, father of sailor Phan Xuan Phuong, said his son only called the family three times in the first year asking for help and then did not have any contact with him.
Linh said that the family had faint hope that his son would eventually return home.