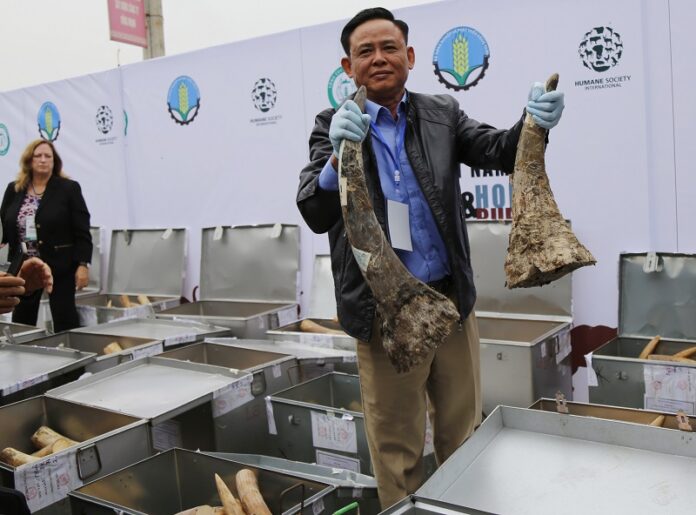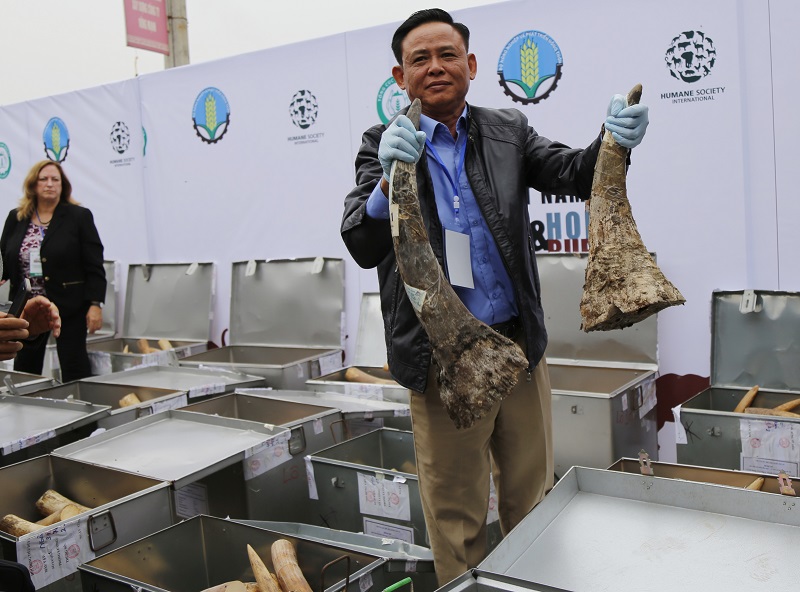 HANOI — Vietnamese authorities have seized 529 kilograms (1,164 pounds) of ivory smuggled from Africa, after finding nearly 6 tons of ivory illegally shipped through the same port in the past two months.
Le Dinh Loi, deputy customs chief in southern Ho Chi Minh City, said the ivory seized Thursday at Cat Lai port had been hidden in timber in one container. The smugglers packed the ivory with wax and sealed it inside emptied-out timber, he said Friday.
The seizures came just two weeks after officials from more than 40 countries gathered in Hanoi, Vietnam's capital, to call for stepped-up efforts to fight illegal wildlife trade.
Vietnam, which bans hunting of its own dwindling elephant population, is one of the world's major transit points and consumers of ivory and rhino horn.