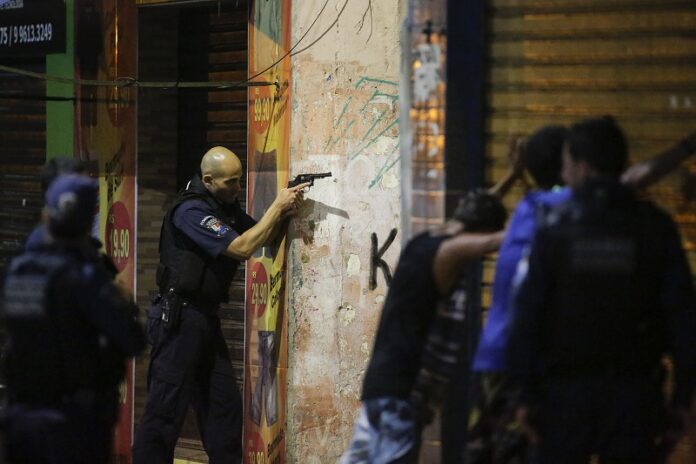 SAO PAULO — A Brazilian governor said Wednesday that he needs more soldiers to help cope with a police crisis that has led to a wave of violence and at least 80 deaths in his southeastern state.
Cesar Colnago, acting governor of Espirito Santo, told reporters that he would ask the federal government for more troops, saying the 1,000 soldiers already sent were not enough to stem the tide of violence.
The killings in the state capital of Vitoria and other cities erupted as friends and family of military police officers blocked their barracks over the weekend to demand higher pay for the officers, preventing patrols from cruising the streets. Brazil's military police patrol the nation's cities and are barred by law from going on strike.
Andre Garcia, head of Espirito Santo's Public Safety Department, told reporters Wednesday that violence has diminished since the arrival of the first troops this week, but said he would still like to see an additional 1,000 soldiers sent to the state.
The union representing civil police officers has said that 87 people have been murdered since police stopped patrolling the streets Friday night. The state government has not released an official death toll.
At least two buses have been burned over the past five days in Vitoria and several stores have been looted, leading six shopping malls to close their doors.
Buses that had resumed circulating Tuesday were again off the streets Wednesday. Schools were shut and medical services at public hospitals were interrupted.