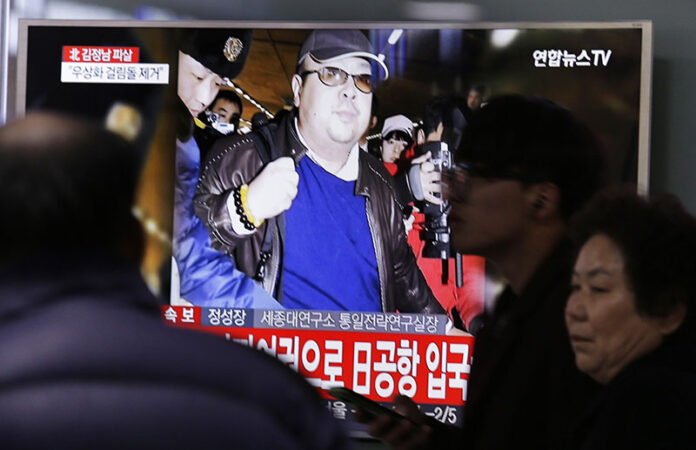 KUALA LUMPUR — A North Korean man died after suddenly becoming ill at a Malaysian airport, officials said Tuesday, amid reports that the half brother of North Korea's leader was assassinated.
District police chief Abdul Aziz Ali said he could not confirm South Korean media reports that the man was Kim Jong Nam, the older half brother of leader Kim Jong Un.
He said the man was waiting for a flight to Macau at the Kuala Lumpur airport on Monday when he fell ill and died en route to a hospital.
Multiple South Korean media reports, citing unnamed sources, said Kim Jong Nam was killed at the airport by two women. TV Chosun, citing unidentified "multiple government sources," said the women were believed to be North Korean agents and used poison needles to kill Kim. It said they fled in a taxi and were being sought by Malaysian police.
Selangor state police chief Abu Samah Mat said the man went to the airport clinic complaining that he had been sprayed by some liquid and was in pain, and died on the way to Putrajaya Hospital. He said the man held a North Korean passport but "we do not know his identity."
Kim Jong Nam reportedly fell out of favor in North Korea after being caught trying to enter Japan on a false passport in 2001, saying he wanted to visit Tokyo Disneyland. He is believed to be in his mid-40s and has reportedly been living in recent years in Macau, Singapore and Malaysia.
Kim Jong Nam and Kim Jong Un have the same father, late dictator Kim Jong Il, but have different mothers.
A member of the staff at the emergency ward at Putrajaya Hospital said the deceased North Korean was born in 1970 and was identified only as Kim. The staff person, who wasn't authorized to talk to the media and spoke on condition of anonymity, said the man's body was now in the forensic department for a post-mortem examination.