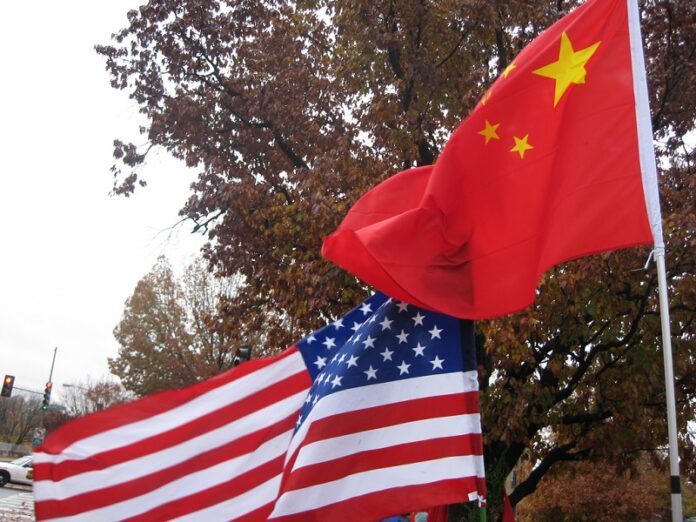 WASHINGTON — A veteran State Department employee has been charged with making false statements to the FBI about gifts she had received from Chinese intelligence agents, the Justice Department said Wednesday.
A criminal complaint accuses Candace Marie Claiborne, who appeared before a judge Wednesday, of concealing her contacts with the intelligence agents and failing to report gifts she had received from them, including an iPhone, a laptop, international travel and vacations, school tuition and cash wired to an account.
Claiborne, 60, was arrested Tuesday. Family members who were in court declined to comment on her behalf.
Prosecutors say two intelligence agents provided Claiborne, who joined the State Department in 1999 and served in different overseas locations, and her family with thousands of dollars in gifts and benefits over five years.
Claiborne would have been required to report contacts with anyone affiliated with a foreign intelligence service, but prosecutors say she misled State Department and FBI investigators and directed an unnamed co-conspirator to delete evidence that tied her to the agents.
The Justice Department alleges that she wrote in her journal that she could "generate 20k in 1 year" through her work with one of the intelligence agents, whom the government says asked Claiborne to turn over internal State Department documents on a strategic economic dialogue. She also referred to the agents as "spies" when talking to her co-conspirator, according to court documents.
Claiborne pleaded not guilty and faces a preliminary hearing April 18.
U.S. Magistrate Judge Robin Meriweather ordered Claiborne released to her Washington home, where she will be confined and subject to GPS monitoring. Her public defender, David Bos, declined to comment after the court proceedings.
"As a State Department employee with a Top Secret clearance, she received training and briefing about the need for caution and transparency," U.S. Attorney Channing Phillips said in a statement. "This case demonstrates that U.S. government employees will be held accountable for failing to honor the trust placed in them when they take on such sensitive assignments."
State Department spokesman Mark Toner said: "When a public servant is suspected of potential misconduct or federal crimes that violate the public trust, we vigorously investigate such claims. The Department of State is firmly committed to investigating and working with the Department of Justice and our other law enforcement partners to investigate any allegations of criminal activities and bring those who commit crimes to justice."
Story: Ben Nuckols, Eric Tucker