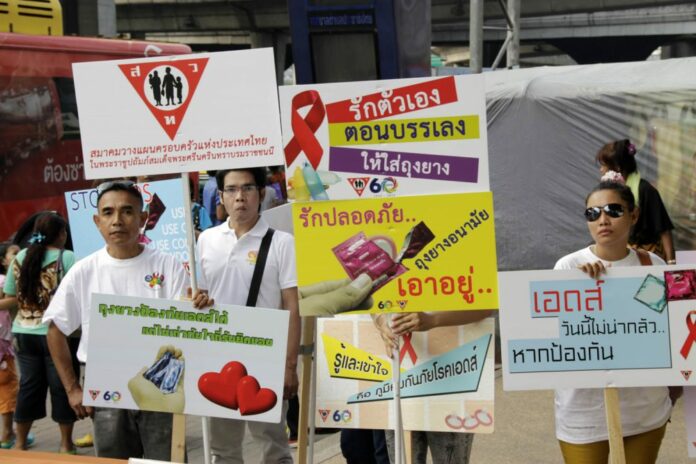 BANGKOK — International women's health organization Planned Parenthood has established Thailand as the base for its efforts in the Asia-Pacific region.
By moving its regional offices from India and Malaysia to Bangkok, the director of the International Planned Parenthood Federation said he hopes it will benefit from better logistics and coordination with other aid agencies based in the kingdom, where family planning and progress against HIV have made significant gains in recent decades.
"Where else is better?" Tewodros Melesse said Wednesday.
Tuesday was the official opening of the new offices just off Vibhavadi Rangsit Road.
Abortion in Thailand: More Safe and Legal Than You May Have Thought
Melesse cited a number of reasons for moving to the Thai capital: its multicultural society, good transportation, network of U.N. aid agencies and a government commitment to improving reproductive health. Melesse denied the relocation had anything to do with the more socially and politically conservative climates in Malaysia and India, where the federation is giving up its offices.
Its domestic chapter, called the Thai Planned Parenthood Association, has operated since the 1970s. It runs clinics that provide health services to women such as providing contraceptives, mammograms, medical counseling and abortions.
The last service, abortion, is rarely talked about in the open due to fear of a backlash in the socially conservative kingdom. Health officials are split between progressive and traditionalist camps, according to abortion rights advocates.
Asked how he would work with officials and the ideological divide, Melesse said he hopes the authorities will be more open once acceptance for abortion and other reproductive rights expands.
"When all these supports are combined, they will encourage the government to be proactive," Melesse said. "In the meantime, we will lay down groundwork for the government to be comfortable."
Melesse, an Ethiopian national, added that the federation is in a funding transition after the United States government, under an executive order by President Donald Trump, cut financial support for aid agencies that engage in or provide information about abortion.
A number of European countries such as Belgium and the Netherlands have pledged to fill the funding gap, but Melesse said "there will be challenges."
Related stories:
Thai Planned Parenthood Unfazed by Trump's Global Gag Order
Trump Win Resets Debate on Abortion, LGBT rights