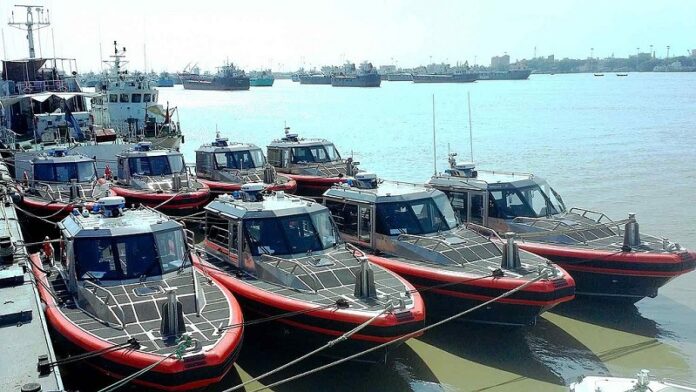 HANOI — The United States has delivered six coastal patrol boats to Vietnam's coast guard in a move that expands the two nation's security cooperation amid tension in the disputed South China Sea.
The six 45-foot Metal Shark patrol boats were officially handed over by U.S. Ambassador Ted Osius to the coast guard Monday in the central province of Quang Nam.
The embassy said in a statement Tuesday that the handover represented deepening cooperation in maritime law enforcement and humanitarian assistance in Vietnam's territorial waters and exclusive economic zone.
"Vietnam's future prosperity depends upon a stable and peaceful maritime environment," Osius was quoted in the statement as saying at the handover ceremony. "The United States and the rest of the international community also benefit from regional stability, which is why we are here today, and it is why we are very pleased to be working together with the Vietnam Coast Guard."
These patrols boats will assist the coast guard in intercostal patrols and law enforcement in smuggling, illicit trafficking, piracy and armed robbery against ships, and illegal fishing, it said.
Vietnam and China along with four others including the Philippines, Brunei, Malaysia and Taiwan claim all or parts of the Spratly islands in the South China Sea believed to sit on rich natural resources and occupies one of the world's busiest sea lanes.
China, which claims most of the South China Sea, has recently built artificial islands on reefs and shoals around the Spratlys and installed military facilities on these islands. The move has irritated countries in the region as well as the United States which champions freedom of navigation and overflight in the area.
Vietnam and the United States have seen increased cooperation in security and defense in addition to business and investment ties since they restored diplomatic ties more than 20 years ago.