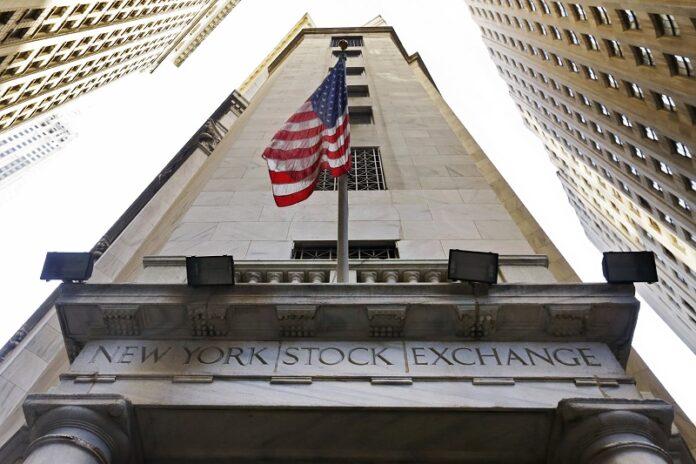 TOKYO — Asian shares were mostly higher in early trading Tuesday after police said they were treating an explosion in Manchester, England, that killed at least 19 people as a terror attack. Oil prices fell back after Monday's rally.
Keeping Score: Japan's Nikkei 225 edged 0.2 percent lower to 19,648.09 and the Shanghai Composite Index fell 0.4 percent to 3,062.85. But other markets were mostly higher. Hong Kong's Hang Seng index rose 0.2 percent to 25,431.47 and the S&P ASX 200 of Australia was flat at 5,771.60. South Korea's Kospi gained 0.3 percent to 2,310.02. Markets in Southeast Asia were higher.
Wall Street: Stocks rose for the third straight day with technology companies closing in on all-time highs, led by big names like Cisco Systems and Qualcomm. Aerospace and defense companies rose after President Donald Trump presided over a USD $110 billion sale of military equipment to Saudi Arabia that could expand to USD $350 billion over 10 years. The Standard & Poor's 500 index jumped 0.5 percent to 2,394.02. The Dow Jones industrial average 0.4 percent to 20,894.83 and the Nasdaq composite gained 0.8 percent to 6,133.62.
Manchester Blast: The explosion struck an Ariana Grande concert in northern England late Monday, killing at least 19 people and injuring dozens. The singer was not injured. Britain's terrorist threat level has been set at "severe" in recent years, indicating an attack is highly likely. Police said the explosion is being judged a terrorist attack unless new information proves otherwise.
Analyst's Viewpoint: "The recovery in U.S. markets remains underway while the latest development in Manchester threatens to derail the positive lead for markets in the Asia-Pacific region," Jingyi Pan of IG said in a commentary.
Energy: Benchmark U.S. crude oil lost 10 cents to USD $51.03 a barrel in electronic trading on the New York Mercantile Exchange. On Monday it added 46 cents to USD $51.13 a barrel. Brent crude, used to price international oils, fell 16 cents to USD $53.71 a barrel.
Currencies: The dollar declined to 111.07 yen from 111.34 yen. The euro rose to USD $1.1252 from USD $1.1237.
Story: Elaine Kurtenbach