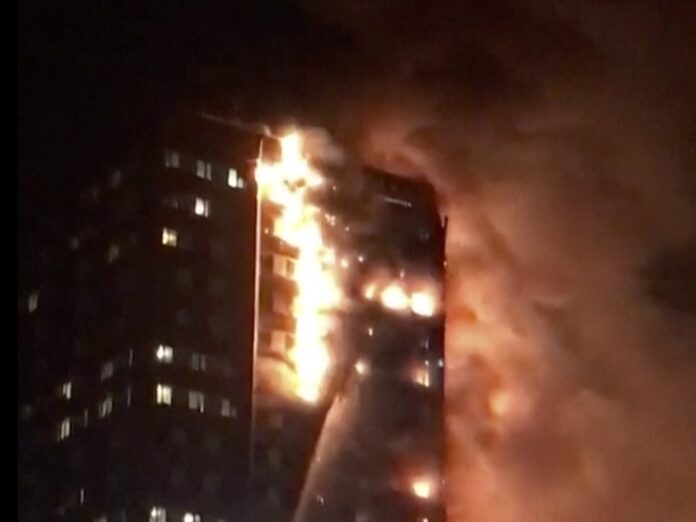 LONDON — Firefighters were battling a massive fire in a London apartment high-rise early Monday morning. One side of the building appeared to be in flames, and 45 fire engines and 200 firefighters were called to the scene.
The London Fire Brigade tweeted that the fire involved the second to the top floor of the 27-story building.
The building is the Grenfell Tower in the North Kensington area.
The Metropolitan Police said two people were being treated at the scene for smoke inhalation and cordons were in place.
George Clarke, the presenter of "Amazing Spaces," told Radio 5 Live he was covered in ash even though he was 100 meters (yards) from the scene.
He said he saw people waving flashlights from the top levels of the building and saw rescuers "doing an incredible job" trying to get people out.