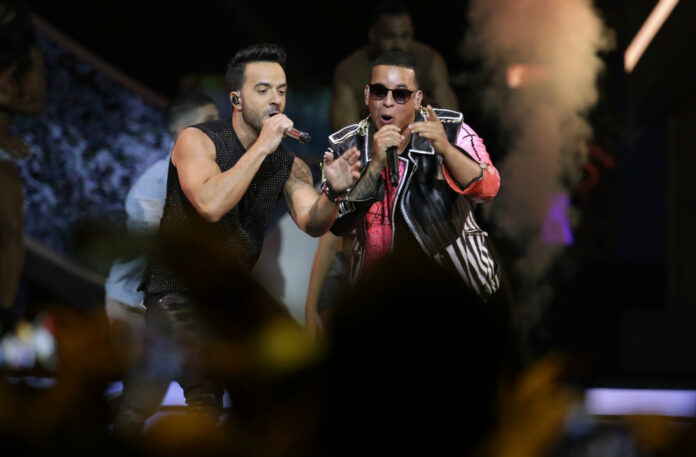 SANTA MONICA, California — "Despacito" has become the most streamed track of all time with more than 4.6 billion plays across streaming platforms.
Universal Music Latin Entertainment announced Tuesday the song by Puerto Rican artists Luis Fonsi and Daddy Yankee and the accompanying remix featuring pop star Justin Bieber had surpassed the previous record holder – Bieber's 2015 hit song "Sorry," which has 4.38 billion plays. "Despacito, which was released in January, has been at the top of Billboard Hot 100 for weeks.
Fonsi said in a statement that streaming has helped his music reach every corner of the planet.
Daddy Yankee recently ousted Ed Sheeran this year to become the first Latino artist to lead in Spotify streams, thanks in part to "Despacito's" success.