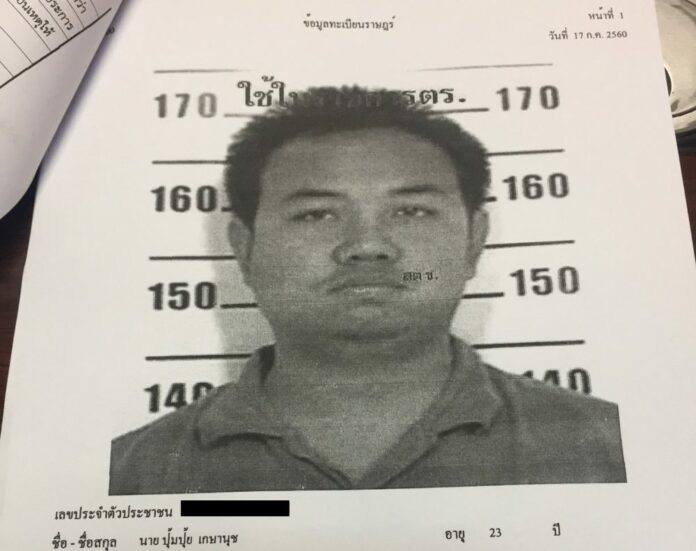 NONG KHAI — An ex-convict with a history of violent crimes was still on the loose Wednesday after he broke into a hospital and sexually assaulted a nurse there earlier this week.
Police said Pumpui Kesanuch, 24, already had priors for homicide and rape when he assaulted the nurse at Nong Khai Hospital on Tuesday. Security footage at the hospital implicated him in the latest crime, according to police.
Nong Khai City Police Station chief Wuthichai Chanthopas would not comment on the ongoing investigation, but said Pumpui had been convicted of a fatal assault in 2014 and served a one-year jail term.
Col. Wuthichai said Pumpui was already on the run after sexually assaulting another victim in the province last month. Although Pumpui's residence is registered in Nong Khai province, he's thought to be a drifter.
"He's sort of a homeless man," Wuthichai said. "He doesn't care about his family."
Hospital director Supachai Tiyavorranun told reporters Pumpui entered the hospital's restricted area at about 8pm armed with a knife.
A nurse reportedly spotted him and summoned a security guard, but he fled the scene to another area. Supachai said Pumpui ran into a nurse, punched her in the face and dragged her outside the building before assaulting her.
The nurse lost two teeth in the attack, police said.