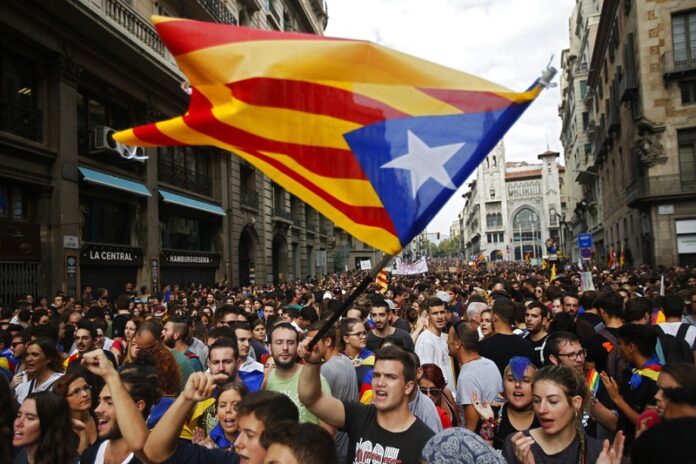 BARCELONA, Spain — The European Parliament's president says no one will ever recognize Catalonia as an independent country.
Antonio Tajani says Catalonia's independence referendum was illegal and state of law should be restored. He also spoke against EU mediation, saying the crisis is an internal Spanish issue.
Catalonia's separatist leader on Saturday called on Catalans to peacefully oppose Spain's takeover.