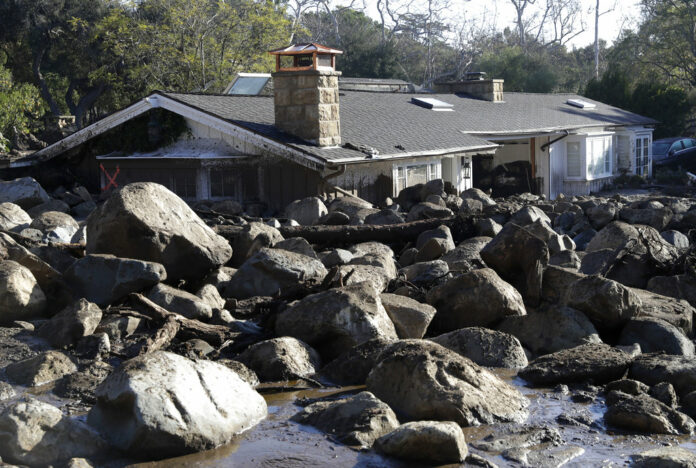 BANGKOK — A 6-year-old Thai boy from Khon Kaen was among 17 people killed by a torrential mudslide in Southern California, Thai authorities said Friday. His father and sister remain missing.
Peerawat Sutthithepa was confirmed among the dead dead along with 16 others killed by mudslides in the town of Montecito.
Peerawat's mother was safe while his father and sister are still missing, according to Busadee Santipitaks, a spokesman for the Foreign Affairs Ministry.
The Santa Barbara County coroner's office in California, where the disaster happened Tuesday local time, said the victims range in age from 3 to 89, and all were residents of Montecito.
The mudslides roared through the coastal city early Tuesday as heavy rain fell on a huge area of hills and mountains burned by a massive December wildfire. The search for additional victims continues.
As the rainwater made its way downhill with gathering force, it pried boulders from the ground and picked up trees and other debris that flattened homes, cars and carried at least one body a mile away.
From an aerial view, the community that is home for celebrities such as Oprah Winfrey and Jeff Bridges, looked like two vastly different places.
Trashed areas were awash in a sea of mud, with only the tallest trees standing and some homes buried up to their roofs. Next to some of the devastated areas sat large estates untouched by the torrent, their lawns still green and the landscaping lush.
After a better look at the damage, officials lowered the number of destroyed homes from 100 to 64 and raised the number of damaged ones from 300 to 446.
Overall, 28 people were injured. Twelve remained hospitalized, four in critical condition.
Story: Chayanit Itthipongmaetee, Associated Press