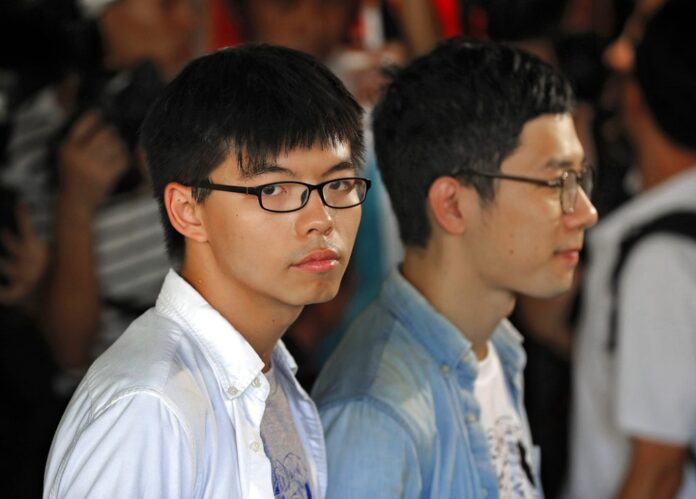 HONG KONG — Hong Kong's highest court has overturned prison sentences for three young pro-democracy activists convicted for their roles in kicking off 2014's "Umbrella Movement" protests in the semiautonomous Chinese city.
A panel of judges sided Tuesday with Joshua Wong, Nathan Law and Alex Chow in their appeal against monthslong prison terms for unlawful assembly.
The Court of Final Appeal's ruling was a stunning victory for the city's youthful opposition movement after recent setbacks, including one candidate's disqualification from an upcoming election.
The case sparked controversy because a magistrate initially gave the three lenient sentences but the justice secretary requested a review that resulted in prison time ranging from six to eight months, raising worries about judicial independence and rule of law.