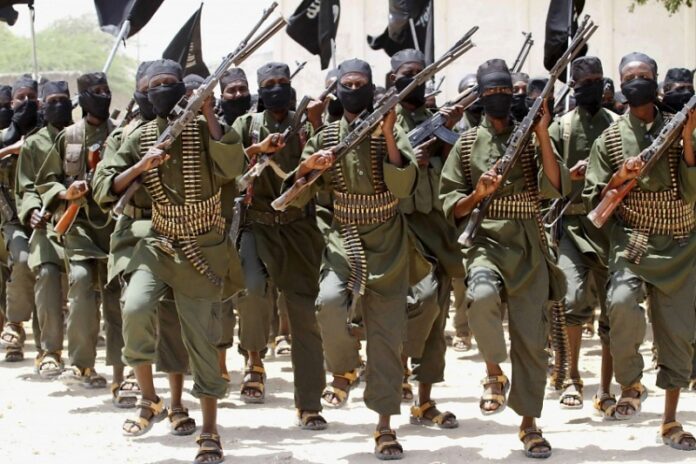 UNITED NATIONS — Al-Qaida's global network remains "remarkably resilient" and poses a greater threat than the Islamic State extremist group in several regions, including Yemen and Somalia, U.N. experts say.
The panel of experts monitoring sanctions against both groups said in a report to the U.N. Security Council, obtained Wednesday by The Associated Press, that al-Qaida affiliates also "remain a threat at least as serious" as IS in West Africa and South Asia.
In a separate report circulated Tuesday, U.N. experts said IS poses "a significant and evolving threat around the world" despite recent setbacks in Iraq, Syria and the southern Philippines that forced the militants to relinquish strongholds.
The new report said unidentified U.N. member states highlighted that some al-Qaida and IS members "have been willing and able to support each other in the preparation of attacks," which poses "a potential new threat" in some regions.
"In addition, al-Qaida propaganda continues to highlight a new generation of potential leaders, such as Hamza bin Laden … in an apparent attempt to project a younger image to its sympathizers," the experts said.
Bin Laden is the son of Osama bin Laden, who masterminded the al-Qaida terrorist attack on the United States on Sept. 11, 2001, that killed nearly 3,000 people and injured over 6,000. He called on Muslims around the world in an audio message in November to avenge his father's killing in 2011 by U.S. Navy SEALS.
In Syria, the experts, said some unnamed governments also highlighted that the Nusra Front "remains one of the strongest and largest al-Qaida affiliates globally." It aims to absorb smaller groups in Syria though some members argue that the Nusra Front should have "a more international outlook" and not concentrate only on Syria, they said.
The Nusra Front remains the dominant force in the al-Qaida-linked Hay'at Tahrir al Sham coalition — Arabic for Levant Liberation Committee, also known as HTS — with between 7,000 and 11,000 fighters, including several thousand foreigners, the experts said.
The group is entrenched and able to make money in its stronghold in Idlib province, they said. But since the report was written, Idlib has come under intense attack by Syrian government forces.
According to the assessment of U.N. member states, the experts said al-Qaida also "remains a serious threat within the Arabian peninsula," plotting attacks in the wider Middle East as well including a July 2017 plot targeting Jordan that was planned in Yemen and disrupted.
The experts said Al-Qaida in the Arabian Peninsula is playing a leading role in al-Qaida's propaganda and communications activities.
In West Africa, the experts said member states highlighted that the threat from groups related to al-Qaida and the Islamic State continues to spread through Mali as well as neighboring countries.
Over the course of 2017, they said, most "terrorist entities" operating in the Sahel region established formal links with either IS or al-Qaida. "However, to date, no rivalry between the various groups has been observed," the experts said.
In East Africa, they said the al-Qaida affiliate al-Shabab "remains resilient and has sustained its dominance" over IS affiliates in Somalia. It also poses a greater threat than IS to the African Union peacekeeping force in the country.
"In 2017, al-Shabab pursued its goal of establishing a presence beyond Somalia and conducted operations seeking to set up bases in Kenya, Ethiopia and Djibouti," the experts said.
In Afghanistan, the experts said, unnamed governments highlighted an increase in opposition fighters, estimating there could be as many as 60,000 fighters loyal to the Taliban combined with members of various al-Qaida-affiliated groups.
There are more than 20 groups active in the country, with the Taliban the largest at about 40,000 to 45,000 fighters, the experts said.
In South Asia, al-Qaida affiliates and Islamic State extremists are taking advantage of "the volatile security situation in Afghanistan," the experts said.
Islamic State losses in Iraq and Syria also are raising "the threat to Southeast Asia, as its funds and fighters are scattered around the world," the report said. The region has seen "a marked increase in terrorist attacks" in recent years, with at least 10 IS-inspired attacks in Indonesia alone in the first half of 2017, it said.
Since IS lost its strongholds, its propaganda machinery "is further decentralizing and the quality of its material continues to decline," the experts said. Nonetheless, they added, IS fighters, supporters and sympathizers still use social media, encryption technology and the dark web to communicate with each other "and motivate and facilitate attacks."
IS also continues to move funds across the Middle East using "hawala" money transfer networks and cash couriers, and it is "penetrating legitimate businesses in the region by using seemingly unconnected or 'clean' individuals with access to the financial system as fronts," the report said.
Story: Edith Lederer