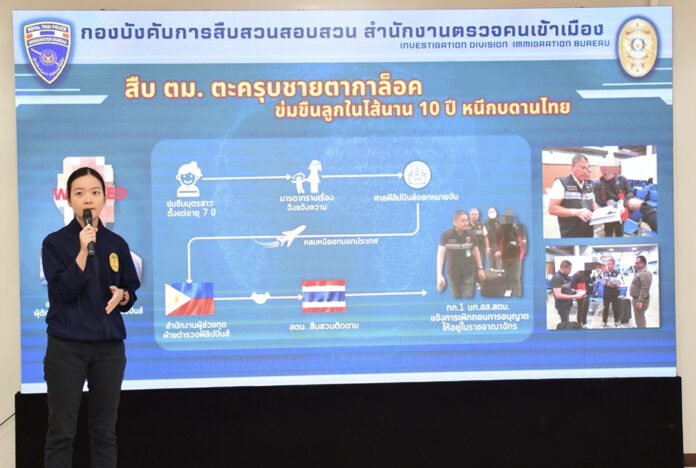 BANGKOK – Thailand detained a 47-year-old Filipino man who the Philippines had been searching for after he sexually assaulted his daughter for more than a decade since she was 7 years old.
Pol. Gen. Surachet Hakpal, Deputy National Police Chief, along with Pol. Maj. Gen. Panthana Nuchanart, Deputy Commissioner of Immigration Bureau, and Filipino police officers, held a press conference on November 17 at the Immigration Bureau office in Nonthaburi, announcing the arrest of Mr. Jonathan, a Filipino man.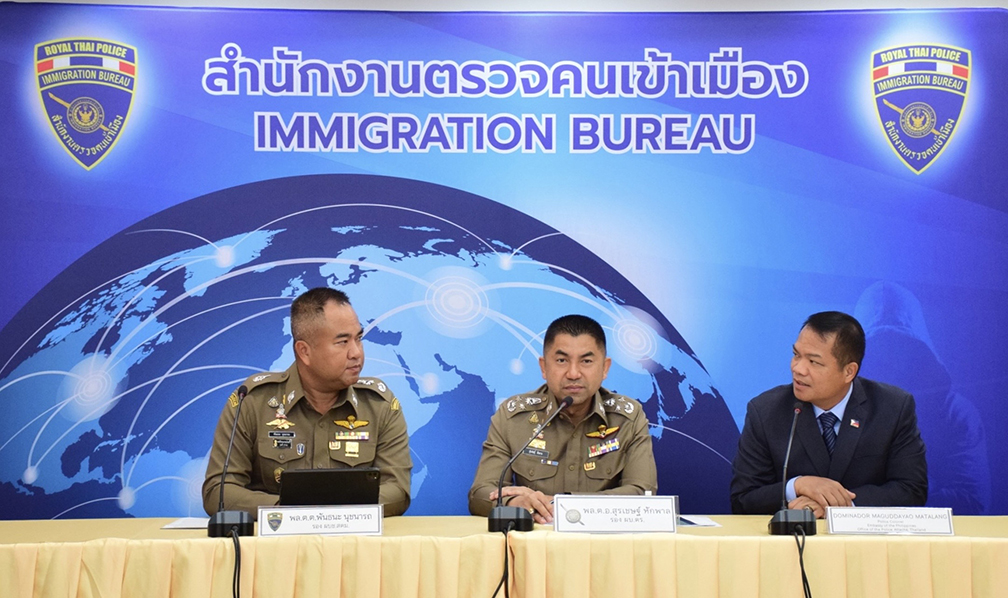 The mother of the girl, Jess, informed Filipino authorities about the assault, leading to collaboration with Thai immigration. Jonathan was tracked to Thailand, and a joint operation with the Immigration Bureau resulted in his arrest.
Upon investigation, it was found that Jonathan entered Thailand as a tourist on August 16 with a valid visa. He was allowed to stay until November 15. However, after revoking his permission, Thai authorities placed him on a watchlist. He was located in various tourist destinations across Bangkok and other provinces.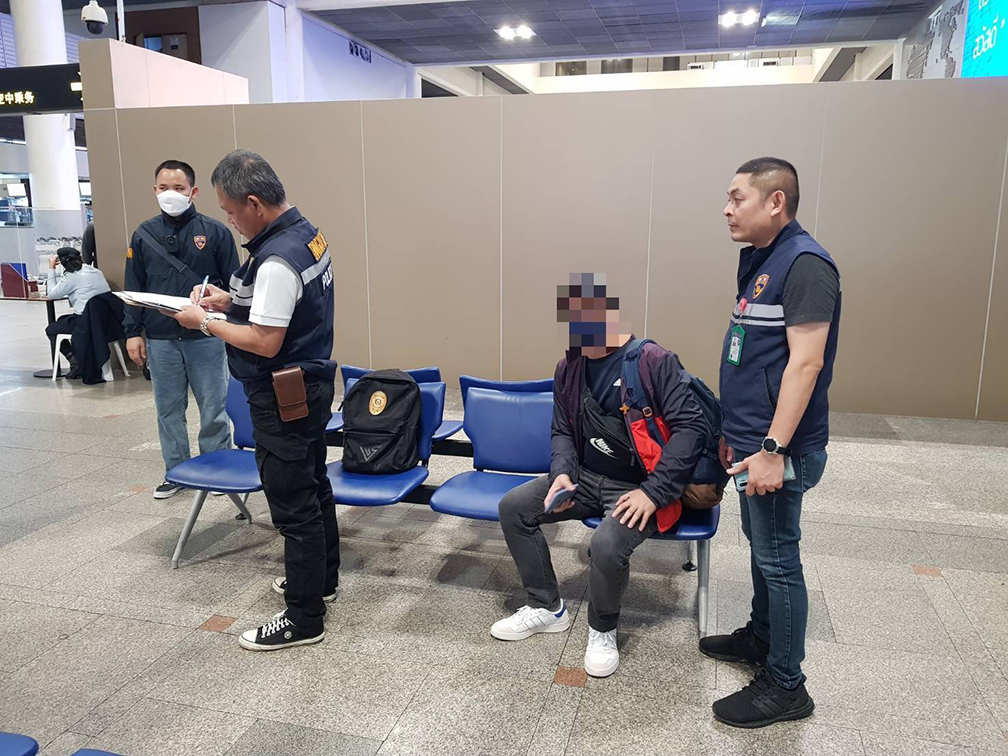 He was apprehended at Don Mueang Airport while attempting to leave the country. He is set to be extradited to face charges in the Philippines.
Pol. Gen. Surachet stated that this case underscores the importance of cooperation between Thai and Filipino authorities. The Philippines had issued a red notice in October, leading to Jonathan's arrest within five days of Thai authorities being alerted.
This efficient operation reflects positively on the dedication and effectiveness of law enforcement agencies involved in this case.
_____