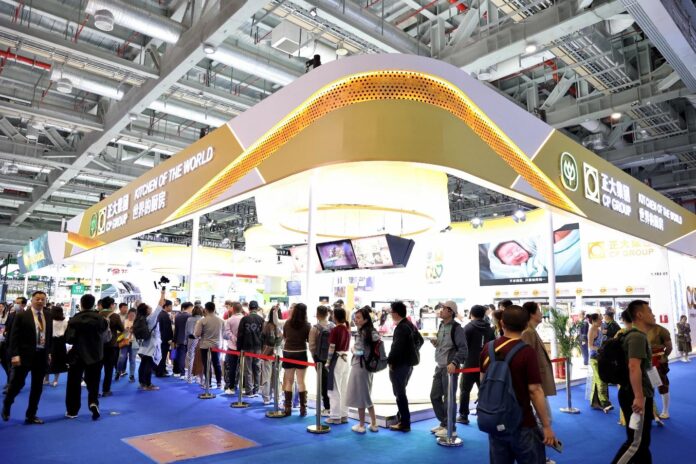 CP Seeding Social Impact, in collaboration with CP China, spearheaded the promotion of Thai Products at the China International Import Expo 2023 (CIIE), held in Shanghai, People's Republic of China
The 6th edition of the China International Import Expo (CIIE) concluded officially on November 10th, 2023. As one of the Thai representative companies participating in the exhibition, the CP Group has been an integral part of CIIE for six consecutive years. Notably, this year's participation was distinguished by the unveiling and presentation of a Thai products under the theme "Buy Global, Sell Global."
This product selection, curated through the collaboration of CP China and CP Seeding, encompasses safe and high-quality products from Thai producers, such as brands related to agriculture and aquatic products like Kreungton, Planeat, Younger Farm, and Green Ville.
The CP China's booth, known as Zhengda Exhibition Hall, garnered significant popularity and attention, particularly in the exhibition area dedicated to food and agricultural products. Over the six days of the exhibition, esteemed guests from various countries visited the booth, engaging in business negotiations and collaborations. The Zhengda Exhibition Hall booth also received high media attention. 

Said by Mr. Aekachai Tangrattanavalee, Managing Director of CP Seeding, currently both CP-owned and non-CP-owned Chinese factories are now developing Thai RTE/RTC/RTH products, hence we strongly believe that there is a huge opportunity gap for Thai ingredients, i.e. sauce and seasoning, which could be their choices for production use.
Moreover, some of Chinese e-commerce parties are now seeking for easy-to-consume Thai products which are considered as a product fit for Chinese e-commerce platform. Therefore, we are looking forward to striking such excited and challenging tasks to facilitate Thai entrepreneurs in Chinese market expansion in the near future.

Especially, CP China also organized activities within the booth, encouraging attendees to share their thoughts on the displayed products. General consumer feedback revealed a strong interest and appreciation for Thai products, especially in the categories of fruits, sauce and seasoning, and confectionery.
CP Seeding Social Impact surely applies this positive response to contribute and work closely with Thai entrepreneurs towards the enhancement of product development and marketing strategies for Thai brands.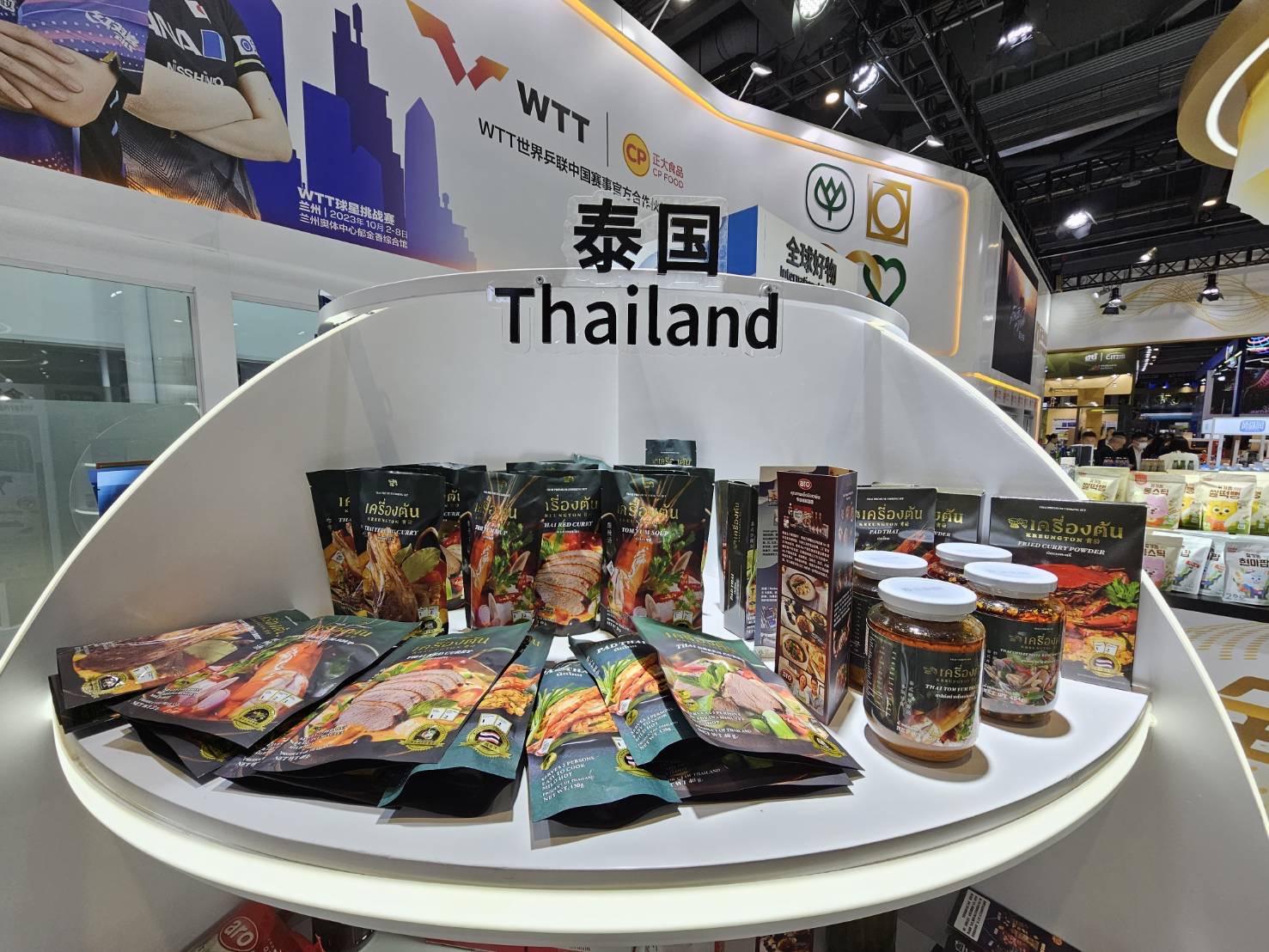 CP Seeding recognizes that the participation in CIIE this year marks a crucial step in raising awareness of Thai products among Chinese consumers and business professionals from diverse international backgrounds. CP Seeding team was receiving a cohesive support from CP China team in the matter of facilitation on effective public relations and negotiations with numerous partners in the HoReCa and E-Commerce business sectors in China.
The company is confident that Thai products can continue to develop, expand markets consistently, and achieve sustainable growth through collaborative efforts with CP Group's global connection.