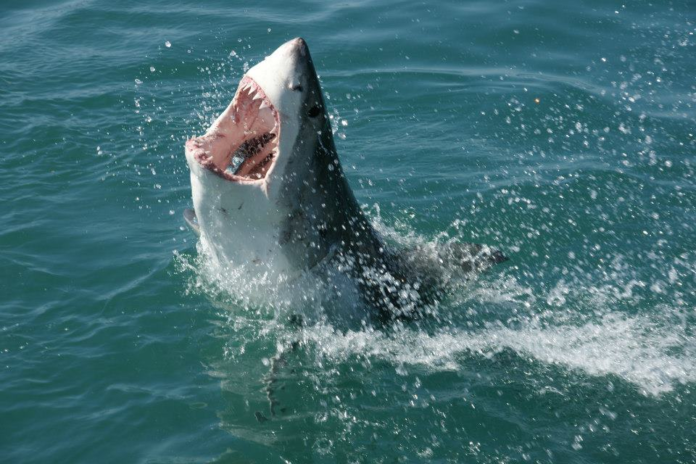 PERTH, Australia — A professional surfing event off Western Australia was briefly suspended Monday after a shark attack nearby.
The Margaret River Pro event, part of the World Surf Tour, was put on hold for an hour after the attack at Gracetown, about 15 kilometeres (nine miles) away.
A man in his 30s, who was surfing at Cobblestones Beach near Gracetown, was bitten on the leg but managed to body surf to shore where bystanders used a rope from his surfboard to apply a torniquet. The victim was still conscious when flown to Royal Perth Hospital by air ambulance. A four meter shark was later spotted nearby.
Surf photographer Peter Jovic, who witnessed the attack from the beach, told ABC Radio "a shark pretty much popped up and ended up knocking a surfer off his board.
"There was a lot more thrashing around after that, it was pretty hard to see what was going on. The surfer who was being attacked ended up miraculously body surfing into a little wave and getting pushed in by a local at the same time, who was out there with him, and making it to shore before everyone came to his aid."
Jovic said everyone was "walking around like stunned mullets" after the attack.
After assessing the situation, organizers of the Margaret River Pro decided to resume the event with additional safety measures in place. Organizers added more drones and jet skis to ensure the safety of competitors.