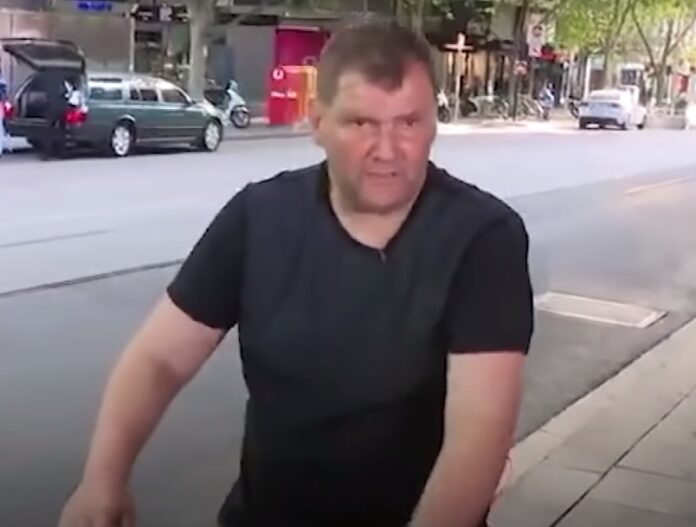 SYDNEY — A homeless Australian man who shot to fame after using a shopping trolley to help police thwart last week's militant attack in Melbourne has been charged over a series of burglaries.
Michael Rogers was hailed as a hero and dubbed "Trolleyman" on social media after emerging from a crowd with a trolley to try to ram a knife-wielding man who killed one person and wounded two others, as two police officers tried to subdue him.
The man, Somali-born Australian Hassain Khalif Shire Ali, was fatally shot in the chest by one officer, with police later saying his actions were terrorism-inspired.
Rogers, 46, became a media celebrity after the attack, his sudden fame also leading to 140,000 Australian dollars (USD$100,000) being raised for him in an online funding drive.
But now his time in the spotlight has been extended for the wrong reasons.
After media reports the police were seeking to question him, Rogers turned himself in on Friday night and was served with five charges relating to recent burglaries in the central Melbourne area.
He was charged with two counts of burglary, two counts of theft, and committing an indictable offence while on bail.
Rogers made a brief appearance in the Melbourne Magistrates Court, and is expected to appear again later this weekend to apply for bail.
Donna Stolzenberg, director of the National Homeless Collective charity, which set up the online fundraiser for Rogers, said he was keen to do the right thing and hand himself in to police.
She told the Australian Broadcasting Corp. the money raised for him will be held in a trust fund for him, and that an accountancy firm had offered to oversee it and give financial advice.
Story: Trevor Marshallsea