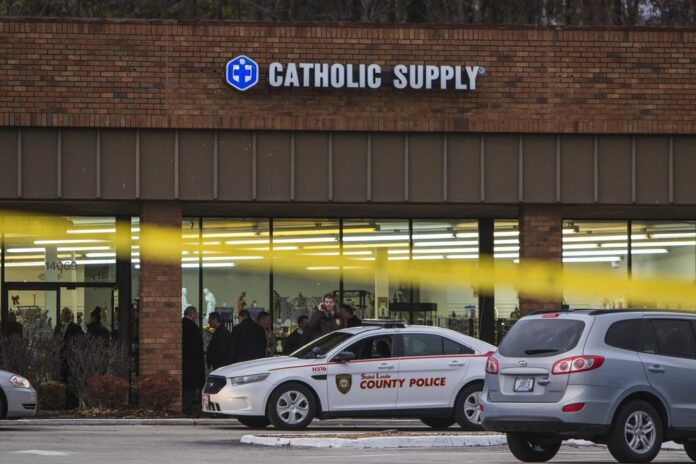 ST. LOUIS, Missouri — Authorities say a woman who was killed at a suburban St. Louis religious supplies store earlier this week refused her attacker's demands to "perform deviant sexual acts on him."
Detectives say in a probable cause statement released Wednesday that the attacker forced the three women who were in the store into a back room at gunpoint and forced them to strip. They say he shot the 53-year-old married mother of three in the head and then sexually assaulted the other two women.
St. Louis County Prosecutor Bob McCulloch identified the suspect in Monday's attack at the Catholic Supply store in Ballwin as 53-year-old Thomas Bruce, of Imperial, which is another St. Louis suburb.
Bruce is charged with 17 counts, including first-degree murder, sodomy or attempted sodomy and others.