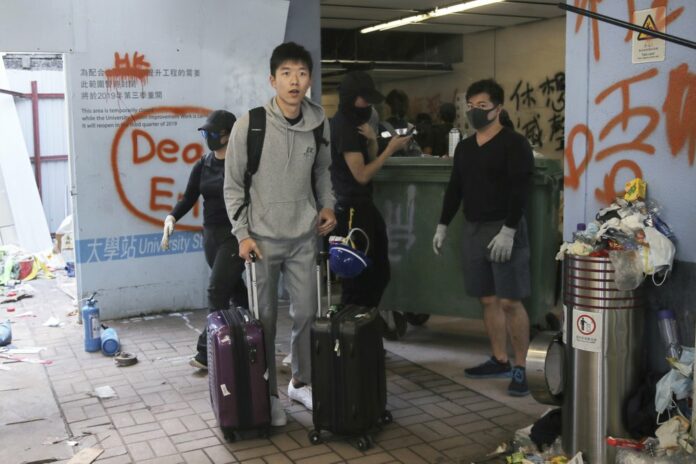 HONG KONG (AP) — Several Nordic students at Hong Kong Baptist University are being moved because anti-government demonstrators are on the school grounds.
Student Elina Neverdal Hjoennevaag told Norwegian broadcaster NRK on Wednesday that they are being sent to a hotel, adding, "I don't really know what is happening. I must pack."
She said she and several other exchange students were told to pack and move away from the university.
She said, "people walked out with their suitcases, Many cried."
The Norwegian Foreign Ministry says on its website that "students should continuously evaluate campus safety if teaching is interrupted due to protests."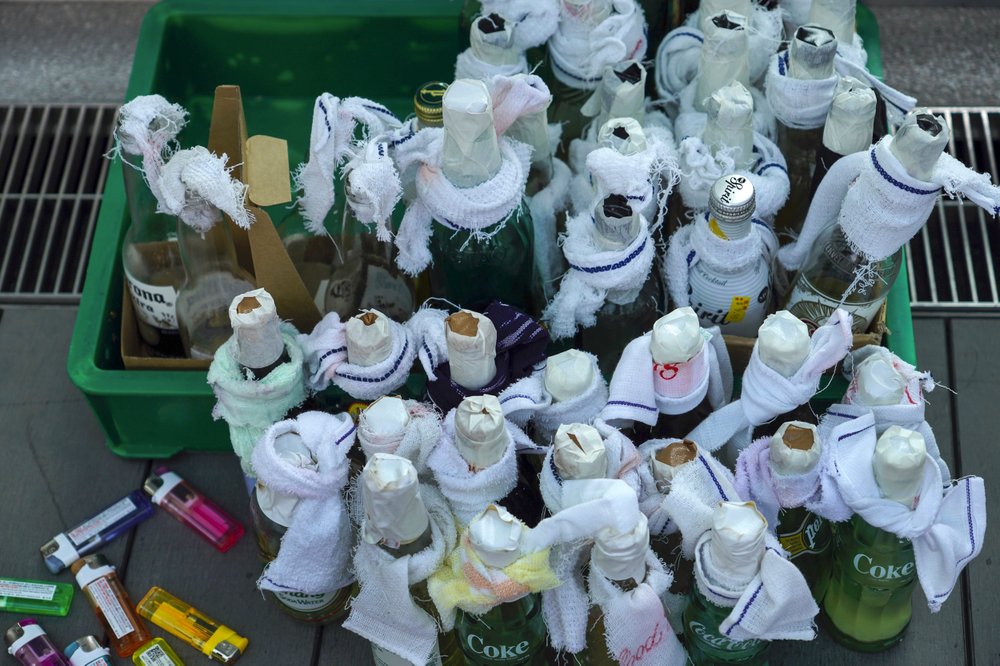 A Danish technical university is also urging its 36 students in Hong Kong to pack up and return to Denmark.
Anders Overgaard Bjarklev, head of the Technical University of Denmark, says the decision came after some of the riots have moved to the campuses and "some of our students have been forced to move from their dormitories because they were put on fire."
Overgaard Bjarklev told Danish broadcaster DR Wednesday that DTU, as the university is known, made the decision late Tuesday for the students "to come to Denmark in an orderly fashion."
DTU would also solve "any academic challenges associated with the interrupted course."
Police on Tuesday raided the Chinese University of Hong Kong, setting off violent clashes. The university remained barricaded by demonstrators on Wednesday as the city's 5-month-long anti-government unrest turns increasingly violent.