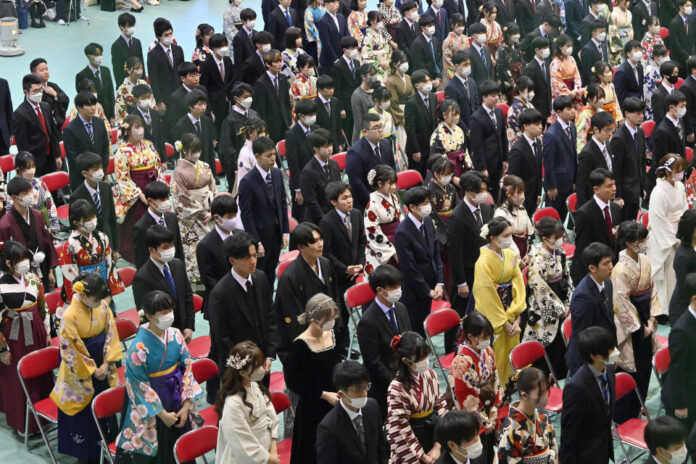 NAGOYA – A high school in western Japan refused to allow a student to formally attend his graduation ceremony for wearing his hair in cornrows, a popular African American hairstyle, local educational authorities said Tuesday.
The public high school in Himeji, Hyogo Prefecture, instead made the 18-year-old boy sit alone in a balcony at the back of the venue and told him not to respond even if his name was called at the Feb. 27 ceremony, according to the prefectural board of education.
The school told the board of education that the student had not explained "his ethnic background and the reason for wearing cornrows."
The student was born to an African American father and a Japanese mother, according to the Mainichi newspaper's report.
The school had earlier told the student to cut his hair as it was too long and in violation of school rules that called for "tidy and student-like" hairstyles.
"The response could have been different had there been prior consultation," an education board official said, adding the decision to exclude the student "lacked a supportive attitude and educational consideration."