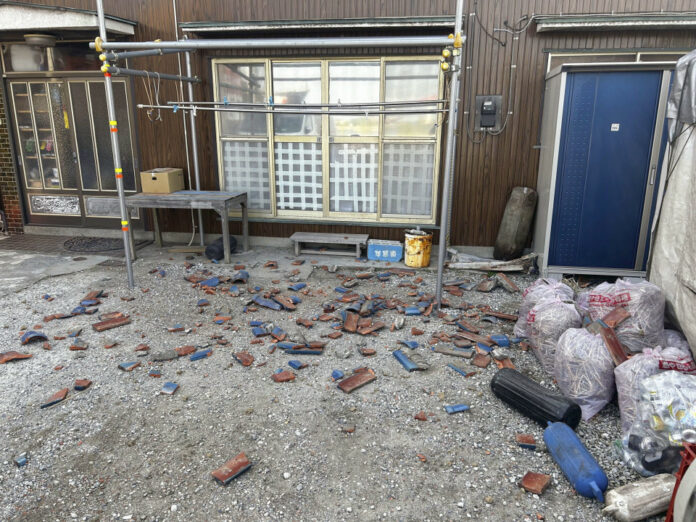 An earthquake with a preliminary magnitude of 5.2 jolted eastern Japan early Thursday, including Chiba Prefecture and downtown Tokyo, leaving several people injured, according to the Japanese weather agency and local authorities.
The 4:16 a.m. quake registered upper 5 on the Japanese seismic intensity scale of 7 in Kisarazu and lower 5 in Kimitsu, both in Chiba Prefecture, and 4 in areas including Tokyo's Chiyoda and Shinagawa wards, according to the Japan Meteorological Agency. No tsunami warning was issued.
The agency defines upper 5 as a situation in which many people find it difficult to walk. It was the first time since March 2012 that Chiba Prefecture had been rocked by an upper 5 quake, according to the agency.
The agency warned that quakes on a similar scale could occur for about a week.
The quake measured 4 in Mihama Ward in the city of Chiba and some wards in Yokohama and Kawasaki, both south of Tokyo.
Two women sustained minor injuries in Chiba Prefecture and another two people were hurt in adjacent Kanagawa Prefecture, including a man who was hit by a falling ceiling light while he was sleeping. There were no immediate reports of casualties in Tokyo.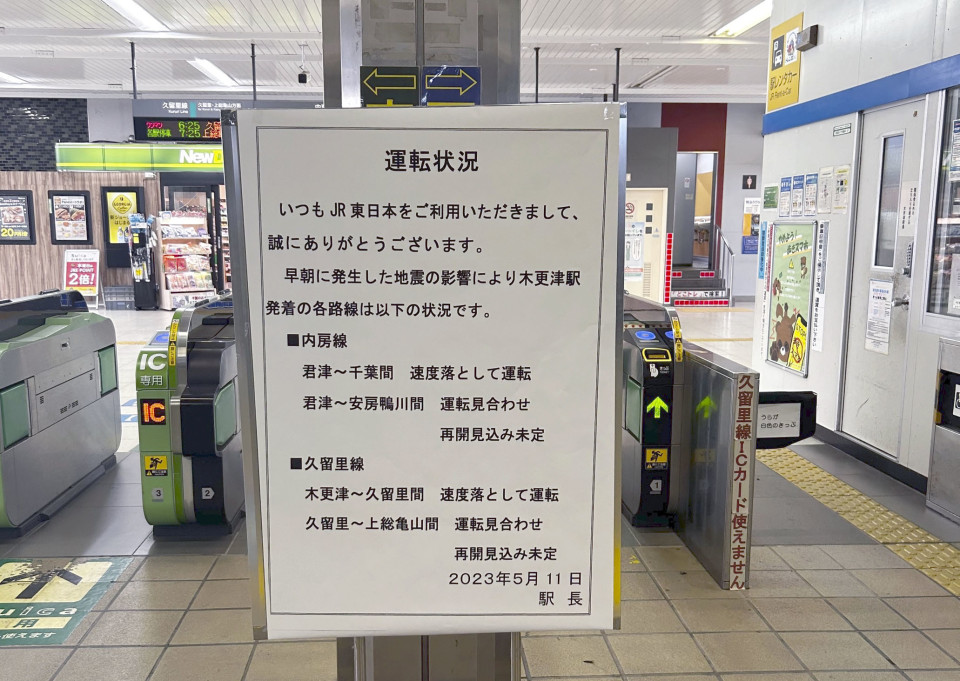 Some East Japan Railway Co. services that run through Chiba Prefecture, including on the Uchibo and Sotobo lines, were canceled or delayed.
In Kisarazu, roof tiles were dislodged and scattered on the ground.
Dozens of elevators, mostly in high-rise condominium buildings in Tokyo, and Chiba and Kanagawa prefectures, stopped automatically due to the quake, with maintenance staff restarting them manually.
But nobody was reported to be trapped inside, according to elevator manufacturing and maintenance company Elevator Systems Co.
The temblor originated in southern Chiba Prefecture at a depth of around 40 kilometers. The agency initially reported a magnitude of 5.4 but later revised it to 5.2.