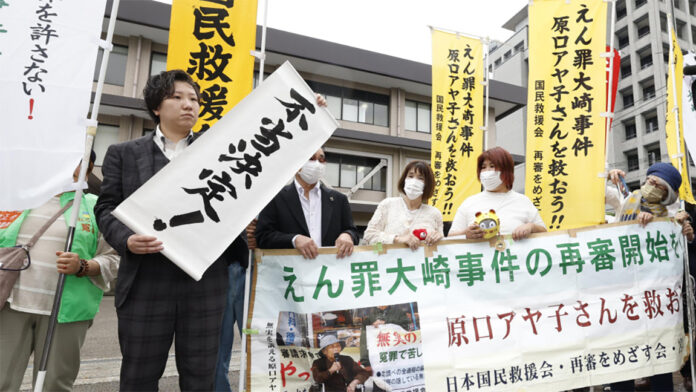 Miyazaki, Japan – A Japanese high court on Monday denied a retrial for a 95-year-old woman who served 10 years in prison for the murder of her brother-in-law in 1979 in Kagoshima Prefecture, southwestern Japan.
The Fukuoka High Court's Miyazaki branch rejected a call by Ayako Haraguchi to reopen the case, saying there was "no error in judgment" in the previous decision in June 2022 by the Kagoshima District Court that had deemed new evidence presented by the defense to be insufficient.
"It cannot be said that (the new evidence) is highly credible, as the body was not inspected directly," said Presiding Judge Masao Yasu.
Haraguchi's defense had claimed that the brother-in-law died from respiratory arrest after suffering a cervical cord injury when he fell into a ditch, and had photographs from the autopsy reexamined by a doctor.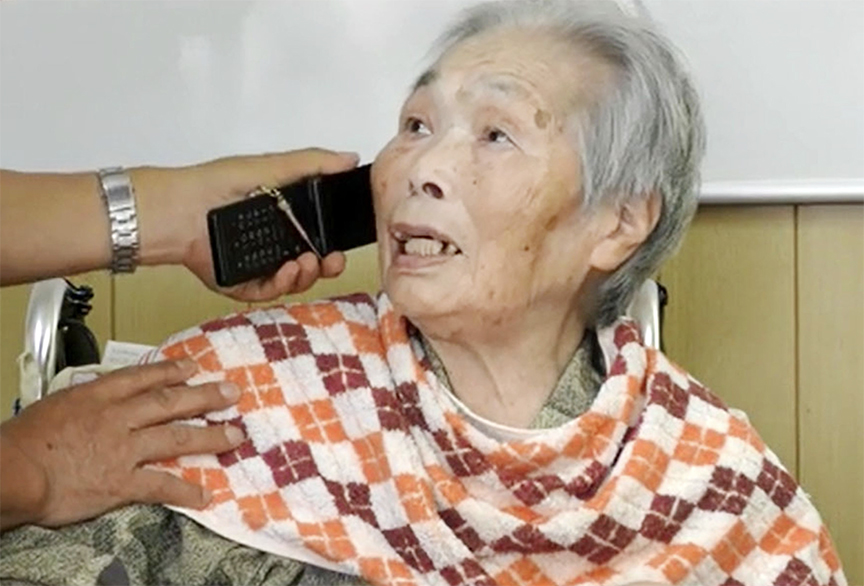 They had also submitted evidence pointing to the unreliability of the testimony of two neighbors.
The district court decided that the additional material "did not serve as clear proof to acquit her."
"We are extremely disappointed," said Masami Mori, who led Haraguchi's defense team. "We will file a special appeal. This is an egregious violation of human rights."
Meanwhile, deputy chief prosecutor of the Fukuoka High Public Prosecutors Office Tsunekazu Kobashi, said, "We believe it was an appropriate decision."
Haraguchi has consistently denied any wrongdoing. Among four previous requests for a retrial, two were approved by a lower court but later rejected by upper courts.
She was arrested in October 1979, along with three other family members including her husband at the time, on suspicion of strangling Kunio Nakamura with a towel and abandoning his body in a cattle barn beside his home in the town of Osaki earlier that month.
In the 1980 ruling, the district court found Haraguchi guilty of killing Nakamura on grounds that a relative said she had proposed the murder, suggesting she had been unhappy about Nakamura's conduct.
She filed her first request for a retrial in 1995 after fully serving her 10-year term through 1990. The Kagoshima District Court in 2002 decided to reopen the case, but it was overturned by a high court in 2004.
Her third retrial request was granted by the district court in 2017, a decision upheld by a high court, but the Supreme Court rejected it in 2019.
A couple of cases have been granted retrials in recent months.
In February, the Osaka High Court approved a posthumous retrial for Hiromu Sakahara, who had been convicted of robbing and murdering a 69-year-old woman in 1984. He died in 2011 of illness at the age of 75 while still incarcerated.
In March, the Tokyo High Court decided to grant a retrial of Iwao Hakamata, a former professional boxer who was sentenced to death over a 1966 quadruple murder case in Shizuoka Prefecture.