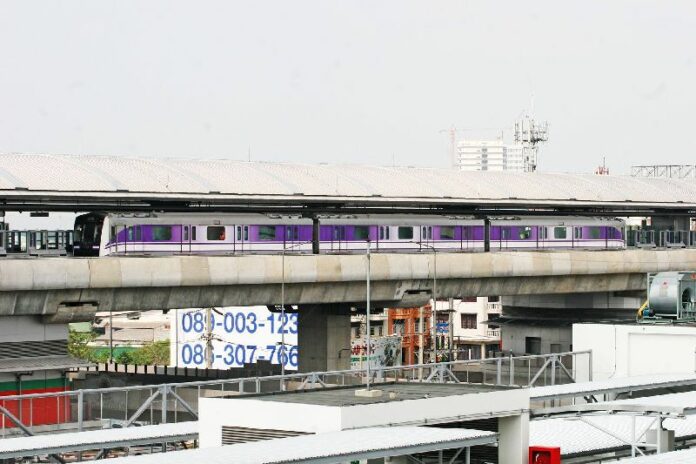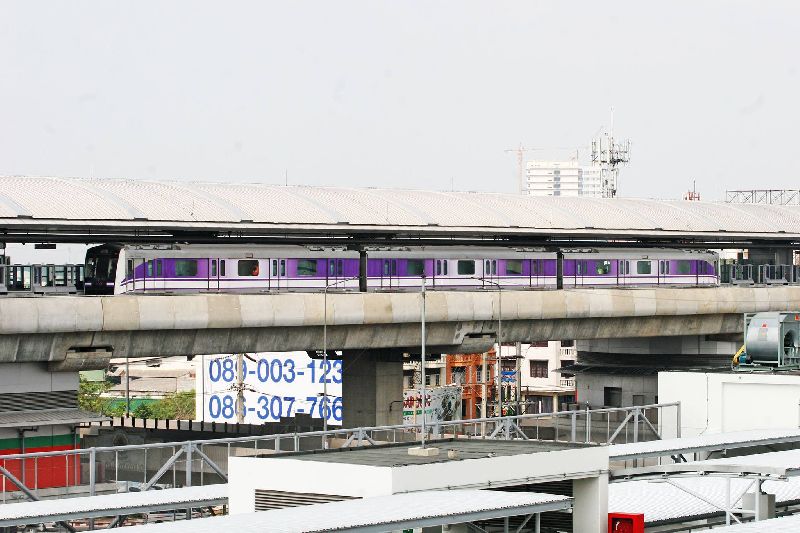 BANGKOK — Bangkok's newest train line is cutting its fare by half, but only for those who hold the latest pass issued by the company that runs the trains, and not general passengers.
The discount is one of several measures being implemented in the bid to draw more users for the MRT's Purple Line, after number shows that only 20,000 people use it per day, far below the expected figure of 70,000 per day.
Starting from Sept., the fare that currently costs two baht per kilometer will be decreased to one baht, the transit authorities and the Purple Line private operator agreed Wednesday. But it will only apply to passengers who ride the trains by MRT Plus card, which was just launched in June.
Passengers who travel by single journey token will have to pay the normal fare.
Under the discount, eligible passengers traveling through all of the line's 16 stations will pay 29 baht instead of the current fare of 42 baht.
With the same discount, traveling from MRT Khlong Bang Phai, the beginning of Purple Line, to the end of the current Blue Line, MRT Hua Lamphong, will cost 54 baht instead of 76 baht. Students who hold the MRT Plus Card will receive a further 10 percent more discount.
MRT Plus was launched to mark the opening of Purple Line. Like its former version, called MRT Card, it can be used for both Purple and Blue Line. The only difference is the new pass can also be used with the park-and-ride structures along the Purple Line.
A Wednesday's meeting between Mass Rapid Transit Authority and the operator Bangkok Expressway and Metro PLC. also agreed to reduce parking fees along the Purple Line stations by half.
They hoped that the discount will bring them 30 percent more passengers.