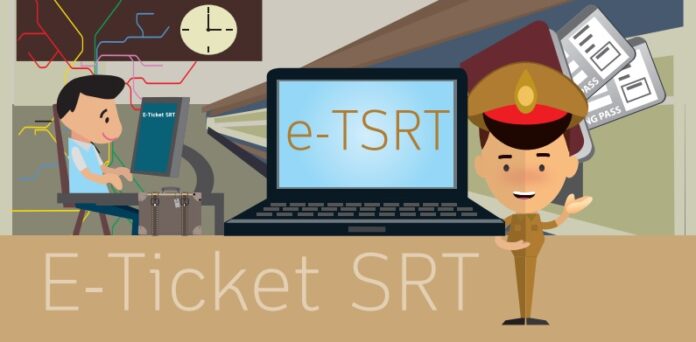 BANGKOK — Hustling to the railway station to buy train tickets – an oddity in the 4G era – will soon end with the reintroduction of the state railway's online booking system.
Starting on Wednesday, passengers will again be able to book and buy train tickets from two hours up to 60 days before departure time. Printing physical tickets is still required as the State Railway of Thailand said it will not accept those shown on smartphone screens.
The website www.thairailwayticket.com launched in 2009 before being taken offline a year later, relaunched for awhile, and then shut down in 2013 when the service operator's contract expired.
Eight years after first launching, it's now being revived under the government's technology-driven "Thailand 4.0" campaign, railway governor Wutthichat Kalayanamit said Monday.
The service is available in Thai or English. To book a ticket, sign up at www.thairailwayticket.com (available Wednesday) or www.railway.co.th. Users can buy four tickets per booking. Booking fees vary from 20 baht to 40 baht per seat depending on class.
The booking system excludes free train services and special tour excursions.
Payment can be made by Visa, Mastercard or JCB credit cards, or Bangkok Bank debit cards. Unlike most airlines and buses, payment cannot be made through 7-Eleven's Counter Service.
Cancellations can be made online and at any train station.
For more information on booking tickets, a guide is available online in Thai.