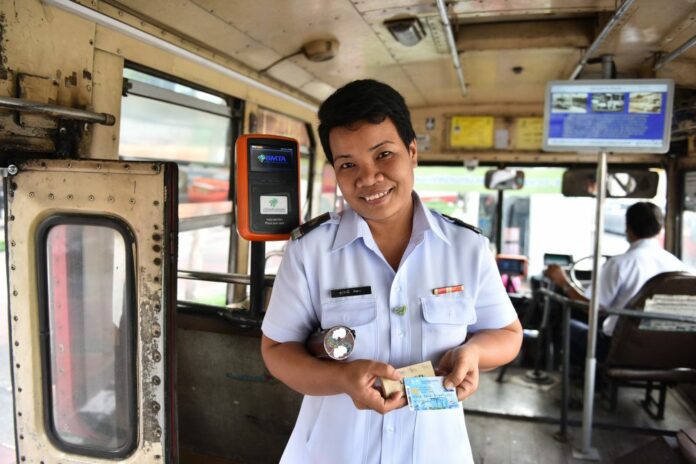 BANGKOK — The country's storied click-clacking bus conductors moved closer to extinction Wednesday with installation of the first batch of electronic fare machines.
On Wednesday, 100 non-airconditioned buses in and around Bangkok are running with card-readers which will accept the junta's new welfare cards, which come with 500 baht of transportation credit that is refilled monthly.
The new system also heralds the end – after nine years and four governments – of free bus and train services, a key plank in what had been the former People's Power Party's welfare policy.
Read: Bangkok Buses to Finally Get Ticket Machines. Here's How They Work
In addition to the welfare cards, the readers will eventually be compatible with long-awaited unified public transportation cards.
The buses with the new systems have green signs in the front window. Conductors will remain on the buses for now before they are phased out.
The roll-out is a month behind schedule. Earlier this year, the Transport Ministry said it hoped to have them installed on at least 800 of Bangkok's roughly 2,600 buses by year's end.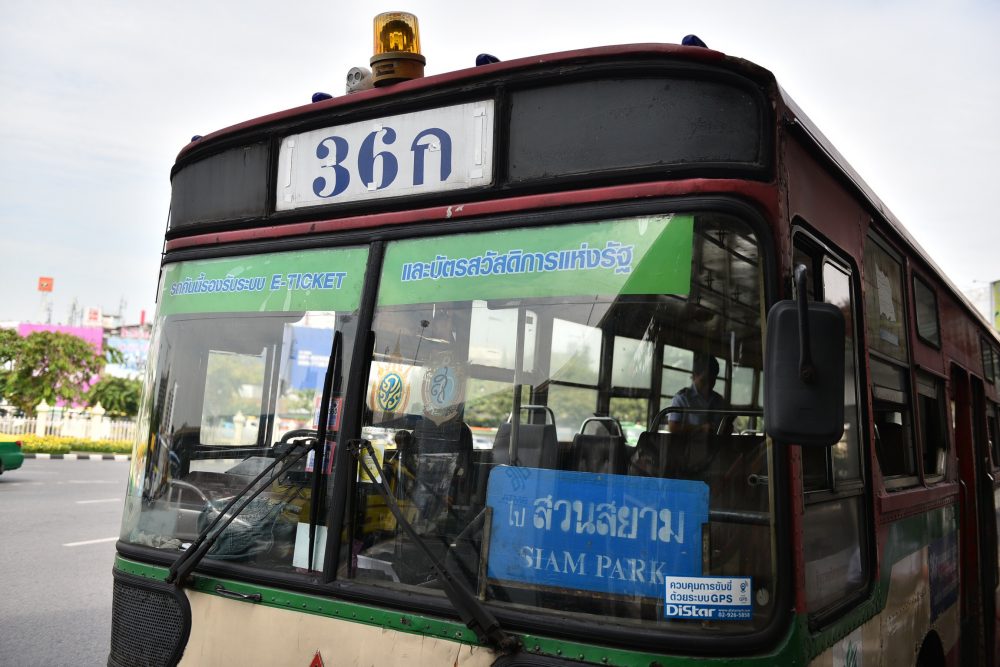 Related stories: