Last week's failed coup against Turkish President Recep Tayyip Erdogan has reignited the pro-vs-anti coup debate in Thailand, particularly on social media.
Reading the comments, it was as if another Thai coup had taken place.
Coup leader Gen. Prayuth Chan-ocha quickly urged Thais not to compare Bangkok to Ankara, citing their different contexts. But in many ways, comparison is inevitable, given their similarities and differences.
And no matter what dictator Prayuth will say, he cannot dictate some Thais to stop comparing. There's always something we can learn from such comparisons, so let's get to it.
The Principles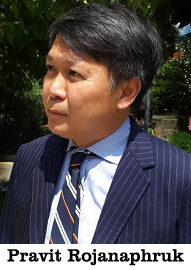 There are Thai coup supporters who say because Erdogan is autocratic and repressive, a military coup was justifiable. They condemn Thais who publicly oppose the coup as naive. Some even satisfy Godwin's law by comparing Erdogan to Hitler, asking whether one would support a coup to overthrow Hitler – or Pol Pot for that matter.
Those supporting coups don't care about legitimacy or whether such methods cause more long-term damage. That more than 300 died in the failed coup attempt was itself proof but hardly mentioned by Thais who rooted for the failed coup in Turkey.
There should be no illusion that although Erdogan is elected, he's also an autocratic leader. The heavy-handed crackdown in the days after the failed coup is a testimonial to that and must be condemned. But a coup doesn't solve anything in the long run other than create a norm where might is right, destroys proper checks and balances and normalizes the ability of anyone with arms to simply try to grab power.
Coup-prone societies perpetuate the Stone Age mentality of grabbing power without consideration of legitimacy. Those Turks unhappy with Erdogan have an adequate weapon in the ballot box, and should try to oust him through it first. If claims that elections have been rendered ineffective through Erdogan's manipulation, then the people can lead a popular revolt.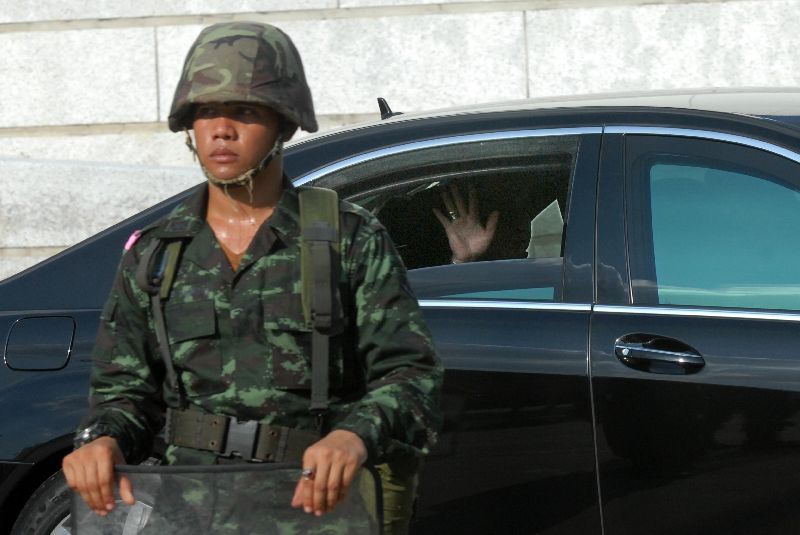 Many Thais simply don't care how power is attained, however, as long as the people they believe to be good are in power. Many don't care about checks and balances, or the right to scrutinize the "good people" in power, as well. They just believe in what they perceive as good vs. evil, never mind if others disagree as to what is which.
Countries plagued by coups, be it Turkey or Thailand, lack genuine social contracts. Forget what Thailand's near two dozen "permanent constitutions" stated, the country's dozen "successful" coups proves there's no genuine supreme law yet, as generals with guns and tanks frequently seize power on an average of once every eight years and declare, "L'Etat, c'est moi," or "I am the state."
The People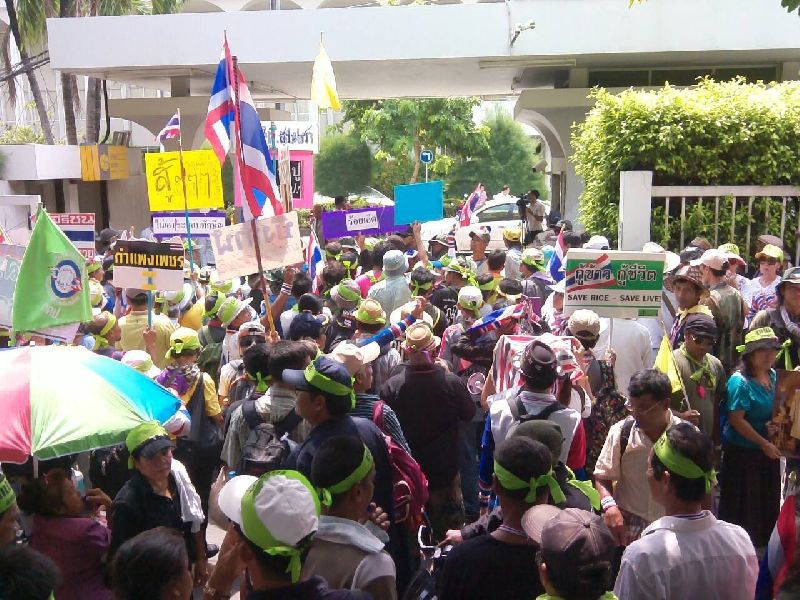 Unlike the Turks, little resistance was mounted by Redshirts and Pheu Thai leaders in the immediate aftermath of the coup. On the other hand, cowardice, moderation, if not self-restraint by both sides of the Thai divide also means no lives were lost compared to the more than 300 deaths in Turkey.
"In fact Thais came out to oppose the NCPO," wrote a Facebook user by the name of Burapa Lekluanngarm, referring to the formal name of the Thai military junta, the National Council for Peace and Order. "But there weren't enough forces as in Turkey, and the elected Thai government had already thrown in the towel."
Another Facebook user, Mongkhon Atthajak, said there's no point in comparing the two because in Thailand, some Bangkokians held parties to celebrate the coup and showered the coup makers with flowers.
"People in our capital city have different mentalities to those in other countries," Mongkhon wrote.
Yet another Facebook user, using the pen name Nui Nuiy, said the Turkish coup makers were simply dumb for not making sure there was a six-month prolonged siege of the capital city by coup-supporting demonstrators like in Thailand.
The Complexities
It's also ironic and must be pointed out that the crackdown unleashed by Erdogan – going after against opposition media, removing government officials, preventing dissidents from traveling abroad and declaring a state of emergency – were all things done by Prayuth as well. This teaches us that when putsch comes to shove, elected politicians can act like dictators too.
The Cycle
In the final analysis, the vicious cycle where pro-and-anti junta elements battle for power will continue until Thailand or Turkey achieved genuine social contracts where military coups are no longer an acceptable option or "solution," and where elected leaders learn more self-restraint and accountability to the people.