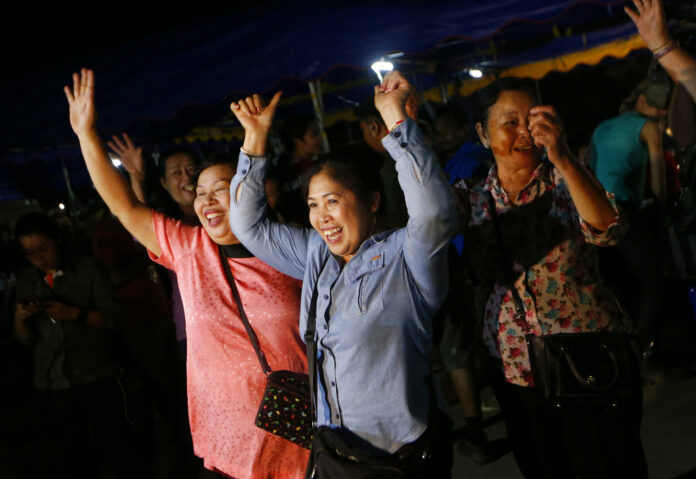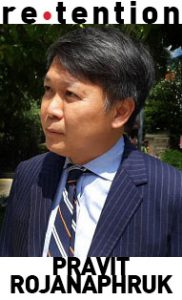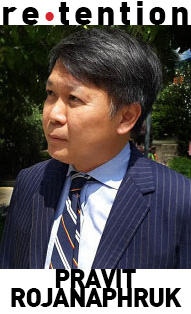 The efforts mounted by not just Thais but foreigners from many nations to find and rescue 13 people trapped in the Luang Nang Non cave in Chiang Rai province exemplifies the spirit of humanitarianism.
Busadee Santipitaks, Foreign Ministry spokeswoman, told me Friday that individuals, experts, companies and governments from 31 countries have contributed or offered assistance to the successful search and rescue mission, which ended Tuesday after 18 days.
"There could be individuals from other countries on the ground that we may not have information about," she added.
Listed were: The United Kingdom, the United States, China, Japan, Australia, Laos, Myanmar, Israel, the Czech Republic, the Netherlands, Germany, Canada, India, South Korea, Russia, Hungary, Chile, the United Arab Emirates, Norway, Vietnam, Sri Lanka, the Philippines, France, Spain, New Zealand, Denmark, Italy, Slovania, Belgium, Singapore and Greece.
Thank you, all of you. You have shown how concern for fellow human beings transcends creed and race.
Many of you walked in tandem with Thais to put in a lot of labor and some even risked your lives to save people in a foreign land you do not personally know, and I – along with many Thais – are truly grateful. You all have shown that concern for fellow human beings is truly borderless.
To name but a few, British caving expert Robert Charles Harper and cave divers John Volanthen and Richard Stanton from the British Cave Rescue Council played a most vital role in finding the 13 on July 2.
Then there's Australian Doctor Richard Harris, both a medical doctor and experienced diver, who first examined the health of the 13 trapped, providing crucial advice on who to rescue first. Harris emerged from the deep, dark and perilous cave on Tuesday, only to lose his father hours later.
While it would be impossible to list all the foreigners who volunteered in the search and rescue in this article, the Thai military government should compile a list and make it public.
On the local side, the Thai public has largely united and transcended its deep political divide that has marred Thai politics and society for the past decade as they volunteered and prayed for the safety of the 13.
Many converged on Chiang Rai within hours to play a role in an operation estimated by the authorities to have involved 10,000 people over a period of 18 days. Ex-Navy SEAL Saman Kunan – a volunteer former SEAL – died trying to put precious oxygen tanks inside the cave in order to save the lives of the 13. He deserves to be remembered as a hero and his family and children deserve to be taken care of by Thai society.
They're Kids After All
While I wish 12 of the 13 so-called "Wild Boars" youths – named after their football team – to study hard, grow up and devote themselves to public services befitting the fact that they have been given a second chance in life due to this multinational rescue operation, it may be too much to ask.
Twelve of the 13 rescued are minors, aged 11 to 16. Child psychiatrist Chollapat Chaturongkul reminded me that they are kids – and need to be treated as such. He said they should not be subjected to additional burdens or expectations from society.
"Considering what they have experienced in the past two weeks, that should have already taught them a good lesson," Chollapat said.
A Second Miracle?
While saving the 13 was nothing short of a miracle, we need a second miracle.
Three out of the 13 are stateless. This means they can't do many jobs legally. They cannot open a bank account or hold a land title. They cannot have a passport or register a marriage.
They aren't alone. There are estimated to be more than 400,000 stateless people in Thailand, according to the UNHCR. It takes a decade – or longer – for some of these Thai-born stateless people to go through the verification process that gives them a chance to obtain citizenship.
Now that the 13 have been saved, how can we let three of them – and 400,000 more – to continue being trapped inside this cave of legal prejudice and suffering for years, if not decades?
If together we put our hearts into one and realized the first miracle that has been reported around the world, surely the second miracle – speedily granting many stateless people Thai citizenship – should not be an impossible mission.